Full Time
Category: Facility/Property/Maintenance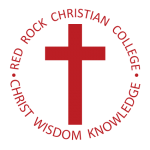 Website Red Rock Christian College Red Rock Christian College
Red Rock Christian College
Red Rock Christian College, VIC
Title: Grounds and Facilities Maintenance Officer
Appointed by: The Principal
Responsible to: The Principal via the Business Manager
Appointment: Full-time, ongoing
Classification: Education Services (General) Award 2020. Level 3
Salary: $61638.00 (Inc of leave loading)
Main Objectives:
The Maintenance and Grounds Officer promotes the vision and mission of Red Rock Christian College and contributes to its educational goals by creating, maintaining and developing a safe, pleasant, attractive and functional physical environment.
Duties and responsibilities
The duties and responsibilities of the Maintenance and Grounds Officer may include but are not limited to the following:
Support the Red Rock Christian College Faith and Pastoral Dimensions by:
Giving witness to the Gospel values in their personal life;
Demonstrating the Gospel values in their work ethics and conduct;
Interacting with staff, students and other stakeholders in accordance with the values of the College.
Responsibilities
Proactively identify maintenance issues and rectify/initiate response;
Liaise and promptly report on maintenance issues which is beyond the scope of the position, such as tree safety, engineering issues, electrical etc.;
Assist with the coordination of tradespeople;
Ensure OH&S standards are maintained;
Participate in emergency procedures as necessary;
Carry out pre-operation inspections and routine maintenance of plant and equipment to ensure safe operation;
Oversee maintenance work completed at working bees.
Managing Self and Professional Skills
 Adhere to and comply with Child Safe Standards and the College Code of Conduct
 Adhere to and comply with WHS policies, procedures and relevant legislation
Identify and participate in professional development relevant to the position.
Grounds, Gardens, Playing Fields and Other Outdoor Areas
 Maintain lawns and garden beds: mowing, spraying, watering, and mulching as required;
 Keep grounds tidy;
 Collect and remove rubbish;
Maintain cleanliness and appearance of all external areas including paths, and hard surfaces;
Cleaning
Follow daily cleaning schedule: vacuum, mop floors, wipe tables, clean bathrooms;
 Follow monthly and annual cleaning schedule;
Maintenance, Repairs and Development Work
Undertake minor plumbing, carpentry repair work, and painting;
Minor repairs to doors, locks, furniture and fixtures;
Maintain clean, orderly storage and work areas
General
Assist with the preparation of classrooms, moving furniture, and equipment in preparation for the beginning of each school term and as required;
Assembly of furniture;
May be required to drive a vehicle;
Other general duties as directed by the Business Manager/Principal
Child Safe Standards
Red Rock Christian College is committed to the safety and wellbeing of our students. The College has zero tolerance for child abuse and is committed to the protection of all children from all forms of child abuse. All staff are responsible for understanding and applying the College's Child Safety and Protection Policy and procedures including being compliant with the Child Safety Code of Conduct and being proactive in reporting any concerns or identified risk. Where students are under staff care, there is an obligation to take all practical steps to protect students where a risk to students' safety has been identified.
Qualifications and Experience
Qualification not required; relevant experience preferred;
Excellent interpersonal and collaborative skills, and an ability to be able to communicate with students, parents, teachers effectively, and external contractors;
A successfully completed Working with Children Check;
 Current Australian driver's licence;
  Evidence of COVID-19 triple vaccination status.
To apply, contact Judy Riddell| Executive Assistant at jriddell@redrock.vic.edu.au or 97405400