Full Time
Category: Deputy/Campus Principal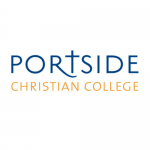 Website Portside Christian College Portside Christian College
Portside Christian College
Portside Christian College (SA) is a dynamic ELC-12 College of 730 students located on the Port River, only moments from Port Adelaide's historic tourist precinct and the beautiful Semaphore Beach. At Portside Christian College, we believe that every student is worthy of our best.
Portside Christian College is seeking a highly skilled, innovative, and restorative Primary School leader who empowers educators to develop curriculum and environments that maximise student engagement.
This fulltime position commences in Term 1, 2022, will report to the College Principal and will be responsible for overseeing the College's Primary School operations.
The successful applicant will be a committed Christian who is actively involved in the life of their local church. They will agree with the College's Statement of Faith and will be prepared to lead the College as a ministry of Portlife Church.
Information packs are available from:
Josh Poyzer
Board Chairman
Portside Christian College
Email: applications@portlife.org.au
Ph: (08) 83415099
Applications close: 9am, Monday 1st November, 2021