Part Time
Category: Teaching Staff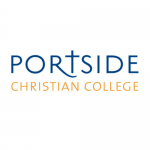 Website Portside Christian College Portside Christian College
Portside Christian College
Position Details
We are seeking a passionate and relational Chinese Language Teacher to teach part-time from Years 5 to Year 8, three days a week, for the remainder of the 2022 school year. This position will be directly responsible to the College Principal through the Deputy Principal of Primary and the Director of Teaching and Learning.
At Portside Christian College, we:
· Develop teaching and Learning programs using the Understanding by Design curriculum framework from a biblical perspective
· Offer professional, rewarding and supportive teaching environment
· Create outstanding opportunities for professional learning and career progression
If you are committed to high quality teaching and learning, enjoy a challenge, and want to work alongside other professionals dedicated to quality outcomes for learners, then please apply.
Desired skills and attributes of the successful candidate include:
· South Australian Teacher Registration, or be eligible to obtain registration
· Previous teaching experience highly desirable
· Demonstrated ability to work effectively as part of a Teaching and Learning Team
· Demonstrated ability to develop and maintain collaborative relationships with students, staff and parents
· Proficiency in Digital Technology
· Excellent verbal and written communication skills
· Demonstrated effective pedagogical practice in an Upper Primary/Middle School setting
· Demonstrated ability to create and engage in a respectful and collaborative classroom culture
· Ability to manage the demands of the position including administration and professional responsibilities
· Ability to actively contribute to the Christian life of the College community
Selection Criteria
1. Ability to engage students in the learning of Chinese (Mandarin) using differentiated approaches
2. Ability to contribute to the co-curricular program
3. Ability to use data to inform teaching for improved student learning
4. Effective classroom management and communication skills that foster restorative approaches
5. Understanding of and ability to teach from a Christian worldview
6. Highly effective communication and interpersonal skills, including the capacity to establish and maintain collaborative relationships with parents, students and staff
Applications are to include the following:
· Cover letter, maximum 1 page
· Curriculum Vitae outlining details of qualifications and areas of study, educational history, previous employment and relevant personal information
· Completion of the Portside Christian College Application for Employment – Teacher available on our website at www.portside.sa.edu.au under the Our College / Careers heading
· Written response to the above selection criteria, maximum 1500 words
· Proof of COVID vaccination will be required at interview stage
Applications are to be received by Thursday, 19 May 2022 at 9am.
Applications should be addressed to:
Mrs Belinda Elsegood, Human Resources, Portside Christian College
Email: application@portside.sa.edu.au