Casual
Category: Support Staff – Education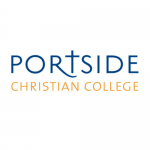 Website Portside Christian College
Equipping students for life
Portside Christian College, SA
We are seeking an Educational Support Officer with a Middle to Senior School Maths focus, to join our dedicated team in a casual position during Term 3, 2021.
This position has been classified at Level 2 in accordance with the Educational Services (Schools) General Staff Awards 2020 available on the Fair Work Commission website at https://www.fwc.gov.au
Educational Support Officers are directly responsible to the College Principal through the Director of Teaching and Learning.
At Portside Christian College, we deliver:
·                     Learning Focused Environment & Curriculum
·                     Professional, rewarding and supportive environment
·                     Outstanding opportunities for professional development and career progression
If you are committed to high quality support of education and learning, enjoy a challenge, and want to work alongside other professionals dedicated to quality outcomes for learners, then please apply.
Essential skills and attributes of the successful candidate include:
·                     Ability to work effectively as part of the Middle and Senior School Team
·                     Ability to engage students with diverse learning needs
·                     Development of collaborative relationships with students and staff
·                     Proficiency in Digital Technologies
·                     RAN Training undertaken – Responding to Abuse and Neglect
·                     Able to manage the demands of the position including administration and liaising with other staff
·                     Ability to actively contribute to the Christian life of the College community
·                     Proficiency in literacy and numeracy
·                     Willingness to take direction
Selection Criteria
·                    Excellent verbal and written communication skills
·                    Proven ability to work with a teaching team to support student learning outcomes
·                    Ability to work semi-autonomously, with small student groups and individuals
·                    Ability and willingness to contribute to the Portside Christian College whole school program
·                    Ability to support students in literacy and numeracy development
Applications are to include the following:
·                     Cover letter, maximum 1 page.
·                     Curriculum Vitae outlining details of qualifications and areas of study, educational history, previous employment and relevant personal information.
·                     Completion of the Portside Christian College Application for Employment – Non-Teaching available on our website at www.portside.sa.edu.au under the Employment heading.
·                     Written response to the above selection criteria, maximum 600 words.
Applications are to be received by 9am on Wednesday, 23 June 2021
Applications should be addressed to:
Belinda Elsegood, Human Resources, Portside Christian College
PO Box 6188, West Lakes Shore SA 5020