Part Time
Category: Other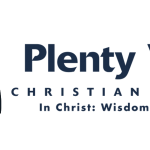 Website Plenty Valley Christian College Plenty Valley Christian College
Plenty Valley Christian College
Plenty Valley Christian College, VIC
REPORTING TO:     Deputy Principal
APPOINTMENT:      Part time, 0.6FTE (spread across the school week, during term time)
CLASSIFICATION:  PVCC Enterprise Agreement 2020
About the college
Plenty Valley Christian College is a Kinder to Year 12, coeducational Christian College of approximately 820 students.  We are one College with four sub-schools, Kindergarten, Primary Years, Middle Years and Senior Years.
The College is set in a beautiful rural area with spectacular views to the ranges.  Plenty Valley is committed to developing high quality effective Christian education and is an active member of a national network of Christian schools in Australia known as Christian Education National.  We are committed to the establishment of a close partnership with parents in the education of their children. Our aim is to offer quality education with a fully integrated Christian worldview, develop a strong sense of community amongst the students, parents and staff with every staff member playing a role in the pastoral care of the students. PVCC offers the respected Arrowsmith Program.
The Person (Key Selection Criteria)
Staff at Plenty Valley are selected on the basis of outstanding professional and personal qualities.  Expectations include:
·         a commitment to a relationship of faith and obedience to God that is lived out in both personal and communal aspects of life. This would be evidenced by a clear understanding and acceptance of the deity and redemptive work of Christ for them personally, ongoing commitment to living out a Christian lifestyle as described in the College statement of faith, commitment to private and corporate worship, prayer and Bible study and regular involvement with a Christian church community or fellowship group
·         the ability to model the values and character qualities of biblical Christianity within the school community
·         a demonstration of high standards of personal presentation, organisation, communication with other staff and parents, and in respecting the ethos and protocols of the College
·         a clear sense of calling and desire to work within a Christian Environment
·         demonstrated customer focus attributes, including the ability to respond promptly and courteously to a diverse range of service needs in a courteous manner
·         strong ability to manage time and prioritise tasks to achieve set outcomes.
·         demonstrated knowledge of computer skills, including basic Windows, Microsoft Office, internet and email
·         advanced capability in the operation and use of office equipment
·         compliance with the College's Child Safe Policies and Staff Code of Conduct (available on the College website)
·         current working with children check is mandatory.
The Position
The Daily Organiser will provide a high standard of service at Plenty Valley Christian College in accordance with College policies and procedures.
The Daily Organiser reports to the Principal via the Deputy Principal.
The primary function of the Daily Organiser is to ensure that the classes of absent teachers are appropriately covered in a timely fashion such that there is minimal impact on student learning and welfare. The Daily Organiser is responsible for the co- ordination, management and implementation of short-term cover for teacher absences throughout the College, by the allocation of "extras", "in lieu's" and Casual Relief Teacher (CRT) cover on a daily basis.
·         The Daily Organiser is to monitor staff absences on a daily basis and develop a system for covering classes, Pastoral Care Groups, meetings, detention rosters and yard duty for teachers who are unavailable for their normal duty.
·         To liaise with and be responsible to the Deputy Principal and to schedule meetings at regular intervals to monitor this process.
·         To inform teachers and CRT's of classes to be covered, extras to be taken, etc. via the Staff Extra's on Seqta.
·         To liaise with the Timetabler, Head of Learning and Teaching, Secondary in assisting with arrangements for student examinations.
·         To monitor and maintain records for camps, tours, excursions, incursions and special events
Duties and Responsibility
·         On a daily basis, ensure, that all short-term absences of staff are covered by the allocation of "extras", "in lieu's", and where necessary employment of CRT's in a manner that recognises equity and fairness and recognises individual teacher skills and qualifications along with particular class needs
·         Keep an up to date list of the "extras" allocated to each staff member as part of their load and the cumulative total of "extras" taken
·         Daily publish covered classes and room changes in Seqta
·         Daily ensure notices are correct on Seqta
·         To be competent in the use of the computer program, having access to a College computer and be available for contact during and out of school hours, having access to a College provided mobile phone with message bank
·         Coordinating the employment of CRT's and their effective integration into the College with the assistance of the Deputy Principal
·         To assist in notifying the Deputy Principal in writing of the names and details of staff absences and CRT employment on a weekly basis
·         Where possible provide teachers with advance notice of an extra being allocated e.g. notify teachers that they are likely to get an 'in-lieu' extra the next day
·         To provide all replacement staff with the necessary documentation regarding the College's routines and the current Policies, with resources required to complete their assignment
·         To liaise with the Teaching Staff regarding work left for absent staff and ensure it is accessible for the replacing teacher
·         To liaise with the Deputy Principal, Senior Leadership, Key Learning Area Leaders and relevant staff regarding camps, tours, excursions and incursions and keep them informed on a weekly basis
·         To liaise with the Deputy Principal and Heads of School regarding Professional Development and Staff Development activities for covering of classes
·         To provide appropriate documentation to all staff regarding all daily organisation and related issues including adjustments to the calendar via Seqta, email, memoranda, and staff meetings
·         To liaise with the Senior Leadership Team and the Timetabler for the coverage of teachers on extended periods of absence such as Long Service Leave and Leave without Pay
·         Raise with the Deputy Principal any absence from class concerns that you may have with respect to individual teachers e.g.
·         a teacher who is making appointments in school time that impacts on their class(s)
·         a teacher who is off campus too often for PDs, excursions etc. which is having an effect on the continuity of learning for their class(s)
·         a teacher who is asking for cover to attend a meeting
·         To liaise with the Deputy Principal to keep records of all extras, replacement classes etc. and publish these regularly for staff perusal
·         Report CRT daily allocations to Finance Office and Senior Leadership
·         Report regularly and in a timely manner to the Finance Manager details of staff who have worked as CRT, or performed additional hours for the coordination of payroll purposes
·         Remind staff who have taken personal leave to submit the appropriate leave forms through to the Business Office
·         Report to the Deputy Principal any teacher who fails to attend an allocated 'extra' class
·         Report to the Deputy Principal any teacher who does not set appropriate work for a class in advance of a known absence from school e.g. a PD, excursion, etc.
·         Assist the Deputy Principal in gathering feedback from staff on the performance of individual CRTs and avoid using those teachers which do not have the experience and competence to satisfactorily manage the task
·         Produce a detailed summary of absences each term for Board Report.
Other Duties
This position does not follow normal school hours, and it is expected that work will be conducted daily, outside of hours, before and after the school day. It should be noted that this position description, although detailed, is not exhaustive and the Principal may, at their discretion, vary the responsibilities as operational situations, consistent with this position, change.
Accountability and Extent of Authority
The Daily Organiser at PVCC is accountable for:
·            determining which staff fill relief or extras lessons
·            providing courteous and accurate information to staff including supervisors
Skills and Knowledge
Demonstrated Specialist Skills and Knowledge
·         previous experience at similar organisations
·         strong interpersonal skills
·         spread sheet / database and Microsoft Office software competence
·         strong written and verbal communication skills with a high degree of accuracy
·         solutions orientated and the ability to work autonomously and proactively, taking initiative, while maintaining a high level of integrity, confidentiality and diplomacy
Management Skills
·         excellent people, communication and leadership skills with dynamic work habits
·         ability to manage time and planning and to organise own work and that of others to achieve set and specific objectives in an efficient way and within resources available
Interpersonal Skills
·         relate well with students and parents
·         trustworthy and maintain confidentiality
·         interact with people on all levels and maintain a high degree of confidentiality
Qualifications and Experience
·         VCE or equivalent qualifications supported by the completion of relevant industry-based training or experience
·         relevant qualifications supported by the completion of relevant industry-based training or experience
·         exposure to a similar environment highly desirable
·         current Working With Children Check
Personal Qualities
·         Outstanding organisational skills, planning, analytical and high-order thinking capabilities
·         A flexible approach to work and being adept at prioritizing, operating under pressure and managing multiple tasks to meet strict deadlines
·         The highest level of loyalty and discretion, and the capacity to maintain the strictest levels of confidentiality
·         Personal sense of initiative, enthusiasm and high energy
·         Outstanding attention to detail, commitment to customer service and ongoing improvement
·         A resourceful team member who is able to operate in a collaborative and inclusive manner
Compliance responsibilities
All staff are required to comply with all policies, procedures, and requirements for:
Risk management – report identified hazards that may pose a risk to employees or the public, and/or may give rise to an insurance claim, taking into consideration the risk for safety, security, vandalism, burglary/theft and fire/arson.
Occupational health and safety – take reasonable care to protect their own health and safety and the health and safety of others in the workplace – it is a requirement to immediately report any incidents, hazards or near misses to the relevant supervisor and actively participate in hazard elimination where required.
Equal opportunity – undertake work and activities in a manner that ensures the workplace is free from harassment, bullying behaviour and discrimination.
Code of conduct and dress code – comply with all standards.
The terms, conditions and other obligations of your employment are covered under the Plenty Valley Christian College Enterprise Agreement 2020.
To Apply for this position: 
Applications should be emailed using the correct form "Employment Application Form"
located on the College's website Work With Us – Plenty Valley Christian College – Private Christian School Melbourne (pvcc.vic.edu.au)  to employment@pvcc.vic.edu.au , or by post to: Personal Assistant, Plenty Valley Christian College, 840 Yan Yean Rd, DOREEN 3754 no later than  5.00 pm Monday 25 October, 2021.
Applications will not be considered without the following three items completed.
Please submit:
1. Cover letter outlining your suitability for this position addressed to the Principal.
2. Completed Employment Application Form (from the PVCC website).
3. Current CV.