Full Time
Category: Facility/Property/Maintenance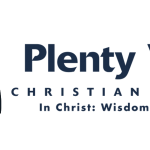 Website Plenty Valley Christian College Plenty Valley Christian College
Plenty Valley Christian College
Plenty Valley Christian College, VIC
MAINTENANCE PERSON
REPORTING TO: Facilities Manager
APPOINTMENT: Full time, ongoing
CLASSIFICATION: PVCC Enterprise Agreement 2020
About the college
Plenty Valley Christian College is a Kinder to Year 12, coeducational Christian College of approximately 820 students. We are one College with four sub-schools, Kindergarten, Primary Years, Middle Years and Senior Years.
The College is set in a beautiful rural area with spectacular views to the ranges. Plenty Valley is committed to developing high quality effective Christian education and is an active member of a national network of Christian schools in Australia known as Christian Education National. We are committed to the establishment of a close partnership with parents in the education of their children. Our aim is to offer quality education with a fully integrated Christian worldview, develop a strong sense of community amongst the students, parents and staff with every staff member playing a role in the pastoral care of the students.
The person
Key selection criteria
Staff at Plenty Valley Christian College are selected based on outstanding professional and personal qualities. Expectations include:
A commitment to a relationship of faith and obedience to God, lived out both in personal and communal aspects of life – this would be evidenced by a clear understanding and acceptance of the redemptive work of Christ, a commitment to private and corporate prayer and Bible study, and regular involvement with a Christian church, community or fellowship group.
The ability to model the values and character qualities of biblical Christianity within the school community in line with the College's Statement of Faith and practice.
A demonstration of high standards of personal presentation, organisation, communication with other staff and parents, and in embodying the ethos and practices of the College.
A clear sense of calling and desire to fully embrace working within a Christian environment.
Demonstrated community and customer focus attributes, including the ability to respond promptly and courteously to a diverse range of service needs in a helpful manner.
Able to work independently and as part of a close-knit team.
Able to demonstrate initiative and have a solution focused mindset.
Ability to manage time and prioritise tasks to achieve set outcomes
Demonstrated knowledge of computer skills, including Windows, Microsoft Office, internet and email and be eager to learn other office software.
Ability to provide information to a culturally diverse public.
Current working with children check (mandatory).
Skills & knowledge
Demonstrated specialist skills and knowledge
previous experience at similar organisations
interpersonal skills
property maintenance, handyman activities and use of equipment
Management skills
excellent people, communication and leadership skills with dynamic work habits
ability to manage time and planning and to organise own work, and that of others to achieve set and specific objectives in an efficient way and within resources available
Interpersonal skills
punctuality
relate well with staff, students and parents
trustworthy and maintain confidentiality
interact with people on all levels and maintain a high degree of confidentiality
Qualifications and experience
year 10 or equivalent qualifications supported by the completion of relevant industry-based training or experience
relevant qualifications supported by the completion of relevant industry-based training or experience
carpentry and building qualifications
exposure to a similar environment highly desirable
current Working with Children Check
The role
Primary purpose
To provide a high standard of service at Plenty Valley Christian College in accordance with College policies and procedures. The position entails all facets of grounds and building maintenance to present the College grounds, resources and facilities in exemplary condition and to support quality education.
Key responsibility areas
The maintenance person has direct responsibility to the Facilities Manager for performing maintenance activities for existing buildings and grounds.
Performance criteria
· operating vehicles, plant, machinery and small goods correctly
· maintaining College grounds and outdoor facilities
· performing handyman and repair activities, including electrical tagging and testing
· providing assistance with set ups for assemblies and other College events
· distributing goods received to appropriate areas
· completing all tasks in a friendly manner showing respect for the needs of others in the College
· providing back up and assistance to other facilities/maintenance roles as requested
· maintaining written procedures for this role and lodging a copy with the Facilities Manager
· performing other appropriate duties as required
Key performance indicators
· 100% compliance with relevant legislative requirements, and
· 100% compliance with College policies, procedures and standards
· in line with agreed work plan
· 100% compliance with Occupational Health & Safety requirements, and
· quality and completeness of work done
· in line with agreed work plan
· 100% compliance with Occupational Health & Safety requirements, and
· quality, completeness and timeliness of work done
· level of preparation, accuracy and timeliness, and
· all allocated tasks completed satisfactorily
· level of accuracy and timeliness
· level of positive and negative feedback, and
· level of courtesy
· level of accuracy and timeliness
· level of accuracy and timeliness, and
· alignment with requirements set by the Business Manager
· level of preparation, accuracy and timeliness
Other Duties
It should be noted that this position description, although detailed, is not exhaustive and the Facilities Manager may, at their discretion, vary the responsibilities of the Maintenance Person as operational situations, consistent with this position, change.
Accountability and extent of authority
The Maintenance Person at PVCC is accountable for:
· conducting all activities allocated by the Facilities Manager
· ensuring that equipment, plant, machinery, vehicles and small goods are used safely
· carrying out building and grounds maintenance tasks in a friendly and accurate manner
Compliance responsibilities
All staff are required to comply with all policies, procedures, and requirements for:
Risk management – report identified hazards that may pose a risk to employees or the public, and/or may give rise to an insurance claim, taking into consideration the risk for safety, security, vandalism, burglary/theft and fire/arson.
Occupational health and safety – take reasonable care to protect their own health and safety and the health and safety of others in the workplace – it is a requirement to immediately report any incidents, hazards or near misses to the relevant supervisor and actively participate in hazard elimination where required.
Equal opportunity – undertake work and activities in a manner that ensures the workplace is free from harassment, bullying behaviour and discrimination.
Code of conduct and dress code – comply with all standards.
The terms, conditions and other obligations of your employment are covered under the Plenty Valley Christian College Enterprise Agreement 2020.
To Apply for this position:
Applications should be emailed using the correct form "Employment Application Form"
located on the College's website Work With Us – Plenty Valley Christian College – Private Christian School Melbourne (pvcc.vic.edu.au)  to employment@pvcc.vic.edu.au , or by post to: Personal Assistant, Plenty Valley Christian College, 840 Yan Yean Rd, DOREEN 3754 no later than  5.00 pm Monday 11 October, 2021.
Applications will not be considered without the following three items completed.
Please submit:
1. Cover letter outlining your suitability for this position addressed to the Principal.
2. Completed Employment Application Form (from the PVCC website).
3. Current CV.