Full Time
Category: Secondary Teacher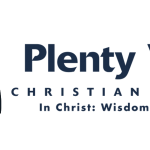 Website Plenty Valley Christian College
Christian College, Doreen - Kinder to year 12 coeducational
Plenty Valley Christian College, VIC
Reporting to:     Principal
Appointment:    Full time, ongoing
Classification:    PVCC Enterprise Agreement 2020
About the college
Plenty Valley Christian College (PVCC) is a kinder to year 12, coeducational Christian college of approximately 820 students.  We are one College with four sub-schools, Early Years, Junior Years, Middle Years and Senior Years.
The college is located in a magnificent semi-rural setting.  We are a member of Christian Education National (CEN) and as such are committed to the establishment of a close partnership with parents in the Christian education of their children.  PVCC students learn within a Christian framework and we endeavour to develop a strong sense of community amongst the students, parents and staff.  Every staff member plays a role in the pastoral care of the students. We use the well respected Arrowsmith Program.
EMPLOYEES
A minimum of four years tertiary training
Current Victorian Institute of Teaching Registration
The person (key selection criteria)
Staff at Plenty Valley Christian College are selected based on outstanding professional and personal qualities.  Expectations include:
·           a commitment to a relationship of faith and obedience to God, lived out both in personal and communal      aspects of life – this would be evidenced by a clear understanding and acceptance of the redemptive work of Christ, a commitment to private and corporate prayer and Bible study, and regular involvement with a Christian church, community or fellowship group
·           the ability to model the values and character qualities of biblical Christianity within the school community
·           a demonstration of high standards of personal presentation, organisation, communication with other staff and parents, and in respecting the ethos and protocols of the college
·           a commitment to developing and maintaining a child safe culture in the college
·           a clear sense of calling and desire to work within a Christian environment
·           demonstrated customer focus attributes, including the ability to respond promptly and courteously to a diverse range of service needs in a courteous manner
·           ability to manage time and prioritise tasks to achieve set outcomes.
·           demonstrated knowledge of computer skills, including basic Windows, Microsoft Office, internet and email
·           ability to provide basic information to a culturally diverse public
·           advanced capability in the operation and use of office equipment
·           current working with children check is mandatory
Role description
·         Work collaboratively as a member of our teaching team.
·         Teach Secondary students from Year 7 to 12 in appropriate teaching method/s.
·         Potentially teach other subjects that the Principal believes they are capable of teaching.
·         Integrate a Biblical perspective into their programming and teaching.
·         Interpret and apply curriculum and programming materials according to the whole College direction and plan accordingly.
·         Attend all staff meetings.
·         Fully support and participate in the co-curricular activities of the school.
·         Develop a disciplined, interesting classroom environment that uses varied teaching strategies and differentiation that stimulates and nurtures a love of learning in students.
·         Help identify and provide for children with particular needs, through liaison with the relevant College staff.
·         Nurture the spiritual and personal development of the students in your care by encouraging positive, caring relationships, a sense of wonder and gratitude for the world we live in, and through healthy discussion and prayer.
·         Be computer literate and committed to integrating the use of computer and information technologies in the curriculum.
·         Communicate with parents with regard to relevant activities, particular issues for their child and to answer enquiries.
·         Participate in an annual Performance Review Program.
·         Other related duties as required by the Principal from time to time.
Accountability and extent of authority
Teachers work closely within their assigned teams. They report to KLA Leaders for learning and teaching aspects and to Heads of Sub-school for the Wellbeing aspect of their responsibilities. They ultimately report to the Principal.
Compliance responsibilities
All staff are required to comply with all college policies, procedures and requirements for:
·         risk management
·         occupational health and safety
·         equal opportunity
·         code of conduct and dress code
Interpersonal skills
·         Punctuality
·         Relate well with staff, students, parents and visitors
·         Flexibility and commitment to teamwork and collaboration
·         Interact with people on all levels and maintain a high degree of confidentiality and trustworthiness
The terms, conditions and other obligations of your employment are covered under the Plenty Valley Christian College Enterprise Agreement 2020.
Applications to be received no later than 5:00pm on Monday 15 February, 2021.
For further details and application information, please go to PVCC website:
https://www.pvcc.vic.edu.au/employment-opportunities
Enquiries: Lisa.bootlis@pvcc.vic.edu.au or 03 9717 7400