Full Time
Category: Other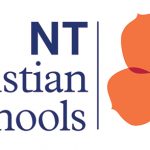 Website NT Christian Schools
Organisation providing Christ-centred private education.
Marrara Christian College, NT Are you a Christian couple that loves kids? Are you looking for a career change or perhaps just a tree change/sea change? Marrara Christian College has an opportunity for you within its unique boarding program!!
You will be a passionate, open and mature married couple that has an exceptional love for kids, particularly teenagers. As House Parents, you will be expected to care for and nurture secondary aged children from remote communities. A flexible, loving, calm and patient disposition would therefore be of great value in handling the day-to-day dynamics of your family unit. You will also be dynamic and self – motivated with the ability to communicate effectively at all levels and able to reflect the Christian faith underpinning the College. Cross cultural experience and experience working with teenagers is highly favorable. This role presents both challenges and great rewards as you become part of a unique family and take on the management of your assigned Family Group Home.
For more information about this position please contact the FGH Manager, Louise Human, on 08 8920 2000.
The salary provided is for each House Parent. Accommodation, food, transport and utilities are covered by NT Christian Schools.
Only Applicants with full Australian Work rights will be considered.
Position commences as negotiated.
Applications are considered as received.
Please download the employment application form and Statement of Faith from our website, address the key areas of responsibilities as set out in the job description and include it with your CV.