Full Time
Category: Teaching Staff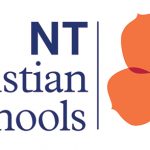 Website NT Christian Schools
Organisation providing Christ-centred private education.
Gäwa Christian School, a campus of NT Christian Schools in Elcho Island is looking to welcome a teaching team member whose greatest joy is knowing and sharing Jesus. We hope for a creative teacher with a gift in music and/ or ability to teach VET pathways. A humble heart is a must, shown through a willingness to listen and learn. The successful candidate will demonstrate a desire for remote community living and the ability to work alongside a team of indigenous and non-indigenous colleagues and community members.
A visit to Gäwa will be part of the recruitment process. Accommodation is provided.
For more information, please contact the Principal, Rachel Herweynen, via email rachel.herweynen@ntschools.net. You are encouraged to share with her your God-given passions, hopes and questions about living and teaching in a remote homeland.
Only Applicants with full Australian work rights will be considered.
Position commences immediately or as negotiated
Applications are considered as received
Please download the employment application form and Statement of Faith from our website, address the selection criteria as set out in the job description and include it with your CV to Human Resources on human.resources@ntchristianschools.com.au.