Full Time
Category: Teaching Staff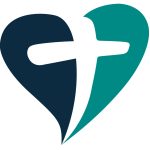 Website Araluen Christian College
Seeking a Middle School Generalist Teacher to commence in 2022
About the role
Araluen Christian College is looking for a Middle Generalist Teacher commencing 2022. The ability to teach Digital Technologies, English or HaSS is an advantage. The ideal candidate for this position will love children and be keen to be part of a team shaping a distinctively Christian approach to teaching and learning.
Accordingly, the successful applicant is expected to be able to apply the Christian faith to the educational task. For more information about working at Araluen Christian College please visit Our campus website here
Some of the key areas of responsibility include:
To teach out of a respect and love for the students.
To develop appropriate classroom procedures, programs and activities which reflect a Christian worldview.
To be prepared for all lessons.
To be familiar with and implement strength based teaching techniques.
To perform yard duties or other duties as part of their duty-of-care responsibilities.
To keep records relating to students, lesson plans and incidents in an approved manner and place.
In the context of the College, to assist parents in their task of nurturing and raising their children.
To communicate with parents to exchange relevant information and develop cooperative strategies.
To prepare a program of the lessons they intend to teach at the beginning of each year using the college pro forma and outlining briefly the lessons for the year.
To write student reports twice a year which comply with the college guidelines. These reports and copies of any specialist reports or other official information relating to the student should be kept on their file located in the office.
To join an interview committee, take part in curriculum writing, undertake specified professional development, represent the school officially and other administrative duties as required by the college.
To plan lessons, they will be missing whenever possible and if possible liaise with the Emergency Relief Teacher taking their classes
To undertake other duties and responsibilities as directed by the principal
Selection criteria:
A committed Christian actively involved in your local church.
Have appropriate tertiary qualifications in your teaching area.
Have knowledge and understanding of the Australian Curriculum.
Demonstrate or be willing to develop, the ability to prepare teaching programs that have a biblical perspective and deliver significant educational outcomes for students.
Demonstrate the capacity to develop programs that differentiate learning opportunities for students.
Display a high level of competence in teaching practices and classroom management skills.
Demonstrate excellent communication skills.
Be pastorally committed to the task of caring for and nurturing students.
Demonstrate the capacity to be an active team member and work collaboratively.
In return:
An opportunity to work in a Christian values-based organisation that truly cares about and values it's employees
An opportunity to develop into areas of leadership or eligibility for deployment to one of our other schools.
Above awards and NES entitlements
Salary Sacrifice
Counselling cost share program
Opportunity to study Masters in Christian Education through NICE (National Institute for Christian Education) and VET Training with Transforming Training
Professional Development – Annual OTT Conference
An opportunity to explore and discover the NT
PLEASE NOTE: All employees at NT Christian Schools are required to hold a Working with Children Card (OCHRE Card), a police clearance valid within the last 12 months and a Drivers Licence. NT TRB (for teaching positions). All applicants will be required to provide a Pastoral referee For more information about this position please contact the Principal, Rosie Lindsey, on (08) 89553300.
Only applicants with full Australian work rights will be considered. Position commences as negotiated. Applications are considered on receipt. Download the employment application form and Statement of Faith from our jobs page (https://jobs.ntchristianschools.com.au/index.cfm), address the key areas of responsibilities as set out in the job description and include it with your CV to human.resources@ntchristianschools.com.au