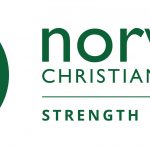 Website Norwest Christian College
Building Purposeful Lives
Norwest Seed Academy Vocal Tutor
Norwest Christian College (NSW) is a co-educational P-12 school in Sydney's North-West with the mission of Building Purposeful Lives. We have a wonderful community equally focused on facilitating great learning and nurturing our students' learning habits, whilst ensuring that each young person experiences the love and care they deserve.
Norwest Seed Academy is our Norwest Christian College extra-curricular studies academy which focuses on providing students with the opportunity to equip and empower themselves to pursue their purpose. Norwest Seed Academy incorporates our music, dance, and academic tuition program. The Academy functions both during school hours and outside of school hours.
We are currently seeking to appoint a Vocal Tutor to inspire both our current students and those from outside the College.
Successful candidates will be able to demonstrate at interview a personal faith and commitment to the Lord Jesus Christ and a lifestyle consistent with that faith, including an active commitment to a Christian fellowship. The successful candidate must:
have appropriate qualifications/experience to teach students;
have the ability to teach students from 3 to 18 years of age;
have excellent skills in communicating with students and parents;
be willing to contribute to the development of performance opportunities held at Norwest Christian College as required by the Director of Seed Academy; and,
have their own ABN and the capacity to operate as an independent contractor.
Candidates shortlisted for interview will be expected to provide a Working with Children Check clearance number or clearance letter.
Applications close Friday, 1 October 2021.
To apply, please visit the College's career page and and click on Apply at the bottom of the advertisement, this will take you through an online application process.