Full Time
Category: Principal/Head of School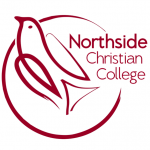 Website Northside Christian College
Northside Christian College
Northside Christian College (VIC) is an innovative, interdenominational Christian College with strong faith and an uncompromising commitment to providing exceptional education across its prep to year 12 classes.  With clear and intrinsic Christian based values of faith, hope and love, coupled with a clear vision for growth, it is an incredibly exciting time for an aspirational or proven Principal/CEO to lead the organisation into the future.
Application Process: 
Full-time position available, commencing January, 2022.
Applicants are requested to please apply in writing and include a covering letter and a resume by email to Raff Marcucci rmarcucci@encompass.org.au
Closing Date: Monday 4th October 2021
Reporting directly to the Committee of Management, the responsibilities of this role include:
Lead with a heart of unity that influences the school, its key stakeholders and the wider community;
Developing and implementing strategies designed to ensure the current and future strength of the College;
Lead and inspire teaching and general staff ;
In conjunction with an exceptional Vice Principal and Financial Controller, overseeing the governance and financial position of the College;
Investing in building meaningful relationships with parents through positive communications and continue to build on the outstanding relationships that already exist between the College and parents;
Maintaining cooperative links with parent groups and ensuring that all parents are kept well informed about matters pertaining to their own children, and to the College more broadly through personal contact and contributions to School publications.
Overseeing a strong Christian based curriculum that fosters empowered, thoughtful, community-minded citizens;
In order to be considered for this outstanding opportunity, you will possess the following qualifications, skills and attributes;
Teaching qualifications and experience, and registration with the Victorian Institute of Teachers.
A strong Christian commitment with an ability to demonstrate active church involvement, display a proven life style firmly founded on Biblical Christian principles and demonstrate a love and reverence for God's Word as the foundation for Christian living;
A proven track record and proficiency in educational compliance, human resource management, risk management, finance, leadership, team development, school growth, school marketing and branding, and excellence in school governance and administration.
Support for and advocacy of Christian education, biblical ethics and values, educational excellence, and the strengthening culture of the college.
Have a strong desire to work in a cross cultural setting;
Have proven experience as a Principal, or Vice Principal of a strong faith based, Christian school;
Demonstrate an ability to lead, manage and motivate a range of stakeholders, including staff, teachers, administrative and maintenance staff, students and parents to achieve defined outcomes;
Demonstrate a capacity to think and act innovatively;
Possess a high level of 'emotional intelligence';
Possess advanced written & verbal communication skills;
Be a visionary leader with a heart for and a passion to increase the influence of Christian Education;
A very capable educational practitioner with a strong focus on teaching and learning;
A detailed position description can be found on the College Website: https://ncc.vic.edu.au/employment