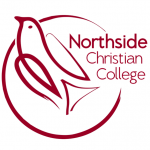 Website Northside Christian College
Northside Christian College
Full-time position available, commencing January, 2022.
Northside Christian College (Victoria) is a rapidly growing school with big ambitions for each student. The College is set in a tertiary education precinct in the City of Whittlesea in Bundoora, Victoria. Northside provides engaging learning opportunities for students from Prep through to Year 12 with the mission to "Transform lives through Christ and the wonder of learning." We provide an innovative learning framework within a safe and supportive Christian environment.
Application Process
Please refer to https://www.ncc.vic.edu.au/employment and fill in an application form and send to Mrs Sarah Dzolev, PA to the Principal, by email to sdzolev@ncc.vic.edu.au accompanied by a cover letter and resume. Please ensure all documents are attached in one PDF document.
The cover letter should address the following key selection criteria:
A passion for and well-developed understanding of Christian education;
Demonstrated high level ability to monitor and assess student learning data at the individual, cohort and whole school level and to use this data to inform teaching for improved student learning;
A demonstrated commitment to ongoing professional learning for self and others to enable further development of skills, expertise, and teaching capacity;
Strategic thinking and the ability to align with the College's vision, mission, values and Strategic Plan;
Expertise in current teaching and learning innovation, research, and practice.
Applications not accompanied by a College Application Form will not be considered.
Applicants must have full VIT registration.
Job Description
A position description is available on the College website.
The ability to teach a VCE subject is highly desired.
In order to be considered for the role, applicants must demonstrate a commitment to the Christian ethos and values of the College.
Statement of Faith
College Values
Enquiries regarding the application process can be directed Mrs Sarah Dzolev, PA to the Principal, on 03 9467 2499 or sdzolev@ncc.vic.edu.au.
Northside Christian College is committed to child safety. We have zero tolerance of child abuse. Our robust human resources, recruitment and vetting practices are strictly adhered to during the application and interviewing process. Applicants should be aware that we carry out national police record checks and reference checks to ensure that we are recruiting the right people.