Part Time
Category: Teaching Staff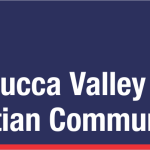 Website Nambucca Valley Christian Community School
Nambucca Valley Christian Community School, NSW Teacher's Aides – Various Positions needed from 2023 Commences 24 January 2023 The Role Nambucca Valley Christian Community School (NVCCS) is a fast growing Christian School on the Mid North Coast of NSW. NVCCS was established in 1991 and is a K-12 school. To work in partnership with the Principal, Heads of School (Primary and Secondary), Executive, teachers and administrative staff to actively support the Christian vision, ethos and policies of the school. The teacher's aides will assist the Learning Support Coordinator and class teachers in a range of administrative duties, which promote and secure good teaching, effective learning, good behaviour and the academic development of students requiring support. Various part-time ongoing positions during term time and staff development days. An early commencement may become available depending on the School's needs. Duties
Assist in the educational and social development of students with disabilities under the direction and guidance of the Learning Support Coordinator.
Administrative functions such as record keeping, report writing and maintaining files and information on students.
Assist with supporting students on Individual Education Plans (IEP).
Assist students with special needs.
Skills required for this position
Have an understanding of current trends and knowledge for supporting education of students with a range of abilities and disabilities, utilising related teaching practices and pedagogies.
Have an understanding of the diverse needs of students with disabilities.
Capacity to innovate, problem solve and develop creative solutions to emerging issues with a focus on improving student outcomes.
An ability to work in a fast paced environment
An ability to be flexible regarding timetable changes and duties
A willingness to work cooperatively with other staff in shared workspaces
The ability to problem-solve.
Essential Criteria
Demonstrated experience in working with students with disabilities to support them in their learning environment.
Demonstrated ability to assist students to achieve their educational goals.
Ability to work effectively as a member of a team.
Committed Christian able to subscribe to Nambucca Valley Christian Community School's statement of faith.
Have the ability to support the literacy and numeracy needs of students.
Willingness to work in classrooms under the guidance of the classroom teacher, to support students with their learning.
Willingness to work positively as part of a team, be flexible and able to adapt to a variety of working conditions.
Ability to interact positively with students.
Remuneration will be negotiated and will be in accord with the current CSA rates taking into consideration the qualifications and experience of the applicant. Applicants will be required to undergo NSW Working With Children Check, identification verifications and referee checks. To apply for this position click here and submit the 'Employment Expression of Interest' form. Applications close Monday 29 August 2022 with interviews to be hold on Monday 5 September 2022.
To apply for this job please visit forms.gle.