Full Time
Category: Deputy/Campus Principal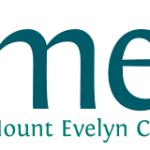 Website Mt Evelyn Christian School
Mt Evelyn Christian School, VIC With the conclusion of Di Emery's 12 years of outstanding service at the end of 2021, the Board and Principal of Mt Evelyn Christian School are calling for "Expressions of Interest" from experienced and talented Christian educators for the position of Assistant Principal: Primary. Description: Mt Evelyn Christian School is a highly-regarded, well-resourced K-12 school of around 800 students. The Primary section of the school has an enrolment of 310. Ninety of its students attend Ranges TEC, a nearby campus delivering an innovative and successful VCAL and RTO program. The school is set in a magnificent bush environment in the east of Melbourne.  This is an exciting opportunity to be part of a dynamic leadership team which is guiding a strong Christian educational community into its next phase of development. Mt Evelyn Christian School is a member of Christian Education National (CEN), an Australia-wide group of 55 member associations that together govern over 70 schools of approximately 23,000 students and 2,000 teaching staff. These are schools where parents and teachers work in collaboration to prepare their children to serve God and their neighbours in the world, according to the gifts God has given them. Commencement: It is expected that the new Assistant Principal: Primary will commence in January 2022. Requirements: The successful applicant will be joining the Executive leadership team of a high-quality educational community that in all elements of its practice aims to reflect a Biblical worldview. The Assistant Principal: Primary has particular responsibility for the Primary school community, for encouraging students and staff in faith, wisdom and discernment and for enabling their thoughtful and responsible service to God and the community. The applicant should be able to demonstrate in their expression of interest that he or she is:
A committed and passionate follower of Jesus Christ.
A visionary leader with a heart for and a clear understanding of Christian Education.
Committed to building and sustaining educational progress for all students.
An experienced and successful leader in a Foundation to Year 6 environment.
Able to work effectively with the Kindergarten Director to enable a seamless connection between the school's Kindergarten and Primary school.
A relational leader with team building and mentoring skills.
Able to work with enthusiasm and energy as part of a strong executive leadership team.
Experienced in understanding the diverse educational needs of students and the NCCD system that funds effective staffing, programs and interventions to support those with specific needs.
A competent, professional manager who can advise the Principal about staffing, planning and policy in relation to the Primary school.
Click here to download a position description.
Application Details:
Please send an "Expression of Interest" – including a resume, reflections on the demonstrated requirements as noted above and the names of three referees (two professional, one pastoral) to the consultant assisting the Board and the Principal, Yvonne Bradley, via CEN Consultancies Administrator, melinda.storm@cen.edu.au by close of business, Friday 23 April 2021.