Full Time
Category: Primary Teacher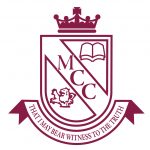 Website Mildura Christian College
That I May Bear Witness to the Truth
Mildura Christian College (VIC) is located in the beautifully sunny regional city of Mildura in north-west Victoria.
Our city is on the banks of the Murray River surrounded by grapevines, orchards, and olive groves.
We exist to support parents who seek to train their children to know and love God. We want to see our students grow in wisdom and wonder.
We are a small but strong and committed Christian school community.
We are looking for an early Primary Classroom Teacher.
Applicants should have:
a strong personal commitment to Jesus Christ
a high standard of competency and proficiency as a classroom teacher
demonstrated capacity in developing curriculum programs
excellent knowledge and understanding of the Australian Curriculum
capacity to work with a team and adapt to new learning methodologies
a commitment to Christian and professional growth.
a commitment to the safety, wellbeing, and personal flourishing of all students
a commitment to personal excellence and professionalism
For a full job description contact the principal, Steve Tresize – principal@milduracc.vic.edu.au or 03 5024 5310
Applicants must use our Teacher Application Form.
Mildura Christian College is a child safe school. All MCC staff are committed to the safety and protection of all of our students.