Full Time
Category: Counsellor/Psychologist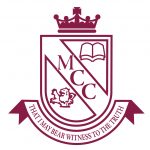 Website Mildura Christian College
That I May Bear Witness to the Truth
Mildura Christian College, VIC
Come be a chaplain at Mildura Christian College. Potential responsibilities include pastoral care for staff and students including our graduates, as well as Bible teaching, leading chapel, counselling, and professional development for staff.
We are a small but strong and committed Christian school community. We are seeking a suitably qualified chaplain and counsellor.
Mildura Christian College (VIC) is located in the beautifully sunny regional city of Mildura in north-west Victoria.
Our city is on the banks of the Murray River surrounded by grapevines, orchards, and olive groves.
We exist to support parents who seek to train their children to know and love God. We want to see our students grow in wisdom and wonder.
This chaplaincy role is part time, however, it could be combined with other responsibilities in order to make it a full time position.
To start in 2022, however, time commitment, start date, and scope of responsibilities are all negotiable.
Applicants should have:
a strong personal commitment to Jesus Christ
Certificate IV in Youth Work or
Certificate IV in Pastoral Care or
Certificate IV in Chaplaincy and Pastoral Care (CHC42315) or
equivalent qualification that must include competencies in mental health and responding to client needs (incorporating making appropriate referrals).
a commitment to Christian and professional growth.
a commitment to the safety, wellbeing, and personal flourishing of all students
a commitment to personal excellence and professionalism
For a full job description and application form contact the principal, Steve Tresize – principal@milduracc.vic.edu.au   or    03 5024 5310.
Applicants must complete the MCC Non Teaching Staff Application Form.
Send completed application form to:
PO Box 42, Irymple VIC 3498 or
principal@milduracc.vic.edu.au
Mildura Christian College is a child-safe school. All MCC staff are committed to the safety and protection of all of our students