Full Time
Category: Facility/Property/Maintenance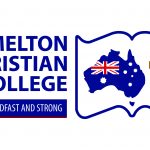 Website Melton Christian College Melton Christian College
Melton Christian College
Melton Christian College (VIC) is a P-12 Christian school, located 45 km west of Melbourne, growing to around 900 students in 2022.
Our existing campus property is 11 acres, and we are imminently expanding by opening a second campus on a nearby property of 80 acres. In order to match the expansion of our College we are seeking a Property Manager to join our management team.
This key role involves managing the presentation, maintenance, safety and general condition of the buildings, facilities, grounds, gardens and environment of the College and is an "on tools" position.
This position also involves a substantial role in the planning and managing of the College's future buildings and facilities. The successful candidate will hold a qualification in building, carpentry, or similar trade.
The Property Manager will possess the character and competencies to effectively lead the Property Team in delivering the full range of property and facilities management services for the College & will:
·        Have a firm commitment to the school's Statement of Faith and Core Values
·        Have a proven track record of successfully leading a property or facilities team
·        Ideally be experienced in overseeing and/or delivering successful property projects
·        Demonstrate high levels of enthusiasm, initiative, integrity and professionalism
·        Have excellent communication, digital literacy and budget management skills
·        Have up-to-date knowledge of, and experience with legislative requirements relevant to this role
·        Be highly organised, adaptable and remain calm under pressure
·        Learn and use PeaceWise principles to resolve conflict
·        Demonstrate cultural intelligence and competence
The successful applicant will become part of a growing team of enthusiastic and positive staff who are committed to Melton Christian College's values. They will have an evident commitment to the essentials of Christian education demonstrated as alignment with the vision, purposes and expression of faith of the College. Melton Christian College actively promotes the safety and wellbeing of all students. All College staff are to protect students from abuse or harm in the school environment, in accordance with their legal obligations including child safe standards. Our Child Safe Policy including Code of Conduct is available on our website.
To apply complete the employment application form from our website, attach your application letter and CV addressed to Mr Neville Findlay, Business Manager of Melton Christian College.
For position descriptions contact Rebecca Corbell through careers@mcc.vic.edu.au.
Closing date: 08-10-21