Full Time
Category: Other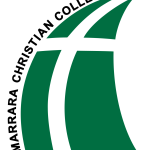 Website Marrara Christian College
House Parents NT
Marrara Christian College (NT) has an opportunity for you within its unique boarding program!! You will be a passionate, open and mature married couple that has an exceptional love for kids, particularly teenagers.
As House Parents, you will be expected to care for and nurture secondary aged children from remote communities. A flexible, loving, calm and patient disposition would therefore be of great value in handling the day-to-day dynamics of your family unit. You will also be dynamic and self – motivated with the ability to communicate effectively at all levels and able to reflect the Christian faith underpinning the College. Cross cultural experience and experience working with teenagers is highly favorable.
This role presents both challenges and great rewards as you become part of a unique family and take on the management of your assigned Family Group Home.
About the role
Manage the day to day operation of the Family Group Home including care of students, provision of meals, establishment of routines, upkeep of the house and liaison with parents, communities and teachers in a manner that is consistent with Christian principles and with students receiving a Christ-centred education.
Some of the key areas of responsibility include:
Establish and maintain a Christian family environment focused on raising young men and women who know their value and identity in Christ.
Encourage boarders' faith development through family devotions and involvement in a worshipping Christian fellowship, disciplining them where necessary.
Provide continual supervision and care for each boarder that is reasonable and adequate for the context.
Ensure appropriate supervision measures are in place when taking boarders away from their normal place of residence, for example, through regular check in, emergency response, and risk assessment procedures.
Ensure that students are adequately prepared for school and attend each day.
Provide all necessary transport for student travel while boarders are in your care.
Support students to complete homework, projects and assignments.
Model biblical leadership (including spiritual leadership and servant leadership) in the home environment.
Model healthy, functional family relationships and biblical conflict resolution through your day-to-day words and interactions.
Strive to see students as God sees them, accepting them as people made in the image of God, fallen, redeemed through Christ, and whom God loves and has plans and purposes for their lives.
Foster a loving home environment, demonstrating a clear commitment to love and care for the boarders in your home as a 'Mum' or 'Dad' figure.
Teach students to care for the environment, be good stewards of God's creation and provision, and to use available resources wisely.
Manage household finances within the allocated budget, keep proper records as directed, and submit all records for processing in line with Policies and Procedures.
Purchase all food and necessary equipment in line with the allocated budget.
Selection criteria: 
Certificate IV in Community Services – Student Residential Care through Boarding Australia Training or a willingness to obtain qualification (within 1st year of employment)
Basic computer skills
Formal NT Christian Schools application (available on website)
Current curriculum vitae
NT Working with Children Clearance (Ochre card)
NT Driver's License
Recent Criminal History Check (issued within the last 12 months)
Demonstrate an active Christian commitment
What you bring:
Experience interacting and dealing with teenagers
Excellent communication and conflict resolution skills
A commitment to quality care for children
A good team player
Flexible and objective
Ability to work without direct supervision
In return: 
An opportunity to work in a Christian values-based organisation that truly cares about and values it's employees
Non cash benefits attached which includes free accommodation, company vehicle, fuel card, phone, meals, internet, electricity, water and any outgoings to assist with weekend activities for FGH.
An opportunity to develop into areas of leadership or eligibility for deployment to one of our other schools.
Salary Sacrifice
Counselling cost share program
Opportunity to study Masters in Christian Education through NICE (National Institute for Christian Education) and VET Training with Transforming Training
Professional Development – Annual OTT Conference
An opportunity to explore and discover the NT
How to apply:

Download the employment application form and Statement of Faith from our jobs page (https://jobs.ntchristianschools.com.au/index.cfm), address the key areas of responsibilities as set out in the job description and include it with your CV to human.resources@ntchristianschools.com.au
For more information about this position please contact the FGH Manager, Louise Human, on 08 8920 2000.
PLEASE NOTE: All employees at NT Christian Schools are required to hold a Working with Children Card (OCHRE Card), a police clearance valid within the last 12 months and a Drivers Licence as well as a NT TRB (for teaching positions). All applicants will be required to provide a Pastoral referee.
Only applicants with full Australian work rights will be considered.
Position commences as negotiated.
Applications are considered on receipt.