Part Time
Category: Other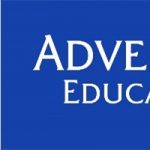 Seventh-day Adventist Schools WA
Adventist Christian School WA
is seeking someone with a heart for the ministry of Adventist Education to fill the role of Marketing and Promotions Officer, commencing from mid-January 2021. The successful applicant will have experience in marketing/promotions and graphic design, be able to work collaboratively with a team, and have a strong vision for Adventist Education.
It is essential to have a current visa that entitles the applicant to work in Australia. Details of the contract period and a full Role Description are available on request from the Financial Controller, Stacey Kendall, staceykendall@adventist.org.au.
Applications should include a cover letter and CV (with three work-related referees and one pastoral referee listed), and a list of relevant qualifications. Only those with a legal right to work in Australia may apply, and the appointing body reserves the right to fill this position at its discretion and to close applications early. Applications should be submitted directly to the Financial Controller at the above email address. Applications close Monday 18 January, 2021.