Full Time
Category: Principal/Head of School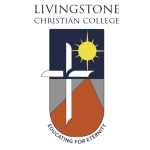 Website Livingstone Christian College
Where every child can flourish
Livingstone Christian Colleg (QLD) is a well-established co-educational Christian day school that caters for students from Prep to Year 12. Livingstone Christian College has a distinctly Christian ethos, which is reflected in the curriculum and the concern for the 'whole child'.
The Head of School – Secondary reports directly to the Principal and:
is responsible for all Secondary School activities and the timely management of same;
has a vital role in improving educational outcomes;
will develop and maintain quality of teaching and learning;
will nurture positive relationships between students, teachers, the community and stakeholders;
will influence and lead colleagues in enhancing student engagement, achievement, faith and wellbeing.
The successful applicant will have:
Strength and depth of Christian commitment
Suitable qualifications
Demonstrated capacity to provide curriculum leadership
Strong interpersonal skills
Strategic thinking and Analytical skills
Ability to manage human, financial and physical resources (excellent administration skills)
Applicants must be able to comply with mandatory vaccination requirements defined in the Chief Health Officer's direction in December 2021.
An employment pack can be obtained from the Human Resources Office (email Gaylene Lawrence at employment@livingstone.qld.edu.au).
Closing Date: Thursday 26 May 2022.