Full Time
Category: Early Childhood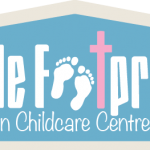 Website Little Footprints Christian Child care
Educate and prepare children for a successful future with Christ
Little Footprints Christian Childcare Centres, Casula and Riverwood NSW
Want to be part of a thriving company with a strong focus on career growth opportunities?
Little Footprints is a rapidly growing, highly successful childcare company with over 14 years of successful operating experience. Located in Sydney with multiple locations and continually expanding its presence while presenting great new career opportunities.
Little Footprints is in search for an Early Childhood Teacher, Childcare Worker, and a trainee to join the team at the Riverwood Centre or our Casula Centre. Little Footprints has a strong focus on providing families and the community with a high quality educational facility with a passion for teaching children about key Christian teachings and much more.
Little Footprints loves to invest in its staff, they offer great career path opportunities, an enticing bonus system, a fun & loving culture and a lot more exciting benefits once you have joined the team.
Your responsibilities:
Observations, programming and planning.
Documenting children's learning on their online profile for parents to view.
Displaying children's learning.
Incorporating the NQF into the program.
Implementing a bible based curriculum.
The school readiness program.
Leading your room or working under a room leader.
Ensuring records are kept up to date.
No Experience Required as we are also in search for a trainee. If you do not have a qualification in the Childcare industry you will be signed up as a trainee to learn all aspects of childcare and receive your Certificate III in Children's Services while working. No experience is required, just a desire to work in child care and share our vision.
To Qualify for this role you must:
Have comprehensive biblical knowledge and a passion to teach children about Christianity.
Be enthusiastic.
Be flexible
Be reliable
Be able to communicate well.
Have a willingness to be part of the Little Footprints ethos.
Love children.
Be willing to join a fun and loving culture.
Working with children check will apply to the successful applicant.
Please email your resume to admin@Lfootprints.com