Temporary Full Time
Category: Principal/Head of School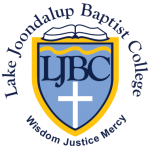 Website Lake Joondalup Baptist College
Lake Joondalup Baptist College, WA
We are an equal opportunity employer promoting leadership development, timely innovation, an inspiring work environment, professional development and workplace safety.
If you are supportive of the Christian ethos of the College, student engagement for learning, personal excellence and are community centred, we invite you to consider a career with us.
Lake Joondalup Baptist College seeks to appoint an experienced and enthusiastic Primary teacher. The successful applicant will be responsible for teaching a Pre Primary class, and have the qualifications and personal qualities needed to inspire and teach students effectively and competently as part of a collaborative team.
This position is a full-time parental leave replacement appointment, commencing 30 May 2022 and concluding the end of Term 2, 2023.
Essential Selection Criteria
The successful applicant must have the capacity to build effective relationships with students, staff and parents to enhance student wellbeing and outcomes. Essential criteria for this role include:
A committed Christian and an active member of a church.
Extensive knowledge of the Early Years Learning Framework, National Quality Framework and Western Australian Curriculum and Assessment Outline.
An ability to facilitate and extend children's learning and development, through a play based pedagogical approach and explicit teaching practice, creating an inspiring and effective learning environment.
Experience using an action research approach to professional development, with the ability to become an effective member of a Professional Learning Team.
Genuine interest in and ability to build rapport with children and families of varying backgrounds.
A capacity to build effective relationships with students, staff and parents to enhance student wellbeing.
Excellent communication, collaboration and interpersonal skills including relationship building, community engagement and team building.
Highly developed administrative and organisational skills, with the proven ability to manage resources, budgets and staff, and prioritise to meet deadlines.
This position is only open to applicants who have the right to work in Australia.
How to apply: Please visit the employment section of our website https://www.ljbc.wa.edu.au/employment.php
The Duty Statement for this position can be found under "Current Employment Opportunities" which details the duties of the position and the application process.
(Please ensure applications are submitted as outlined in the Duty Statement).
Applications close: 4pm, Monday 9 May 2022
Only applicants shortlisted for interview will be contacted.
Please note: In accordance with the ethos of the College, the College will comply with the requirements of the Child Safe Standards as initiated by the National Principles for Child Safe Organisations WA.
Lake Joondalup Baptist College is fully committed to the protection of children. The successful applicant will be expected to satisfy child protection screening.
https://www.ljbc.wa.edu.au