Full Time
Category: Teaching Staff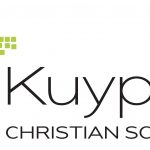 Website Kuyper Christian School
Kuyper is a growing Prep to Year 12 Christian School.
Kuyper Christian School, NSW
We are looking for a creative and dynamic teacher who can bring learning to life by moving from  faith to action. Join the great team at Kuyper who enjoy the challenge of learning in God's world  together.
The full time position is to commence in Term 1, 2022.
Applications are invited from Christians of Reformed persuasion who identify with the School ethos  and can demonstrate their Christian faith in Jesus as a priority in their life.
To be successful in the role, you will need to demonstrate or have:
Experience with teaching Mathematics to Secondary students in Years 7-12
An ability to teach Digital Technology
Experience and/or willingness to employ an explicit teaching methodology
Strong verbal and written communication skills
A commitment to excellence
An ability to work autonomously and as part of a team
A desire to be in regular fellowship with Christians in a local church setting
Relevant qualifications
NESA Teacher Accreditation
A Kuyper Employment Application Form, CV and copies of relevant documentation must be  submitted with all applications, in addition to a 90 second audio visual presentation made by the  applicant that explains what they think is an excellent lesson taught at a Christian School. This can be  emailed, submitted on a USB memory stick or via a link to a cloud server. The AV could be a  PowerPoint, slideshow or video clip. It is an opportunity to creatively highlight your strengths.
A Kuyper Employment Application Form can be sourced from the School Secretary by email  to: tina@kuyper.nsw.edu.au or from our website www.kuyper.nsw.edu.au
Contact the Principal Ian Shaw on 02 4573 2999 or after hours on 0416 191 254 to discuss the  position.
Applications close on Friday 1 October 2021 and be sent to tina@kuyper.nsw.edu.au