Full Time
Category: Secondary Teacher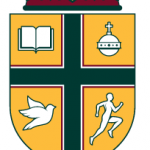 Website King's Baptist Grammar School
Vision of Faith
King's Baptist Grammar School, SA
We are seeking applications from accomplished teachers with a passion for innovative learning programs and the ability to engage students in a variety of ways.  There are multiple roles across the Science and Mathematics learning areas including: Physics, Chemistry, Biology, Psychology, Specialist & General Mathematics and Mathematical Methods.
Part time, full time and permanent appointments will be considered for the right applicants.
New graduates are encouraged to apply.
Teacher at King's – Position Purpose
Teachers at King's have a responsibility to nurture the children in their care, establish relationships with them and inspire them to learn and grow in their Christian faith. Supporting students to experience learning in a way that meets their needs and supports them to become independent learners who develop a love of learning, is central to the teachers' role.
Teachers will be passionate and innovative and will demonstrate a strong commitment to supporting students and building strong relationships. They will be committed to ongoing professional learning to ensure their practice remains current and enables them to meet the needs of 21st Century learners.
Lessons will be student-centred and will foster a love of learning and inquiry, supporting students to develop the capabilities they need to thrive and contribute to the world in which they live.
Essential Criteria
A personal commitment to King's Vision, Mission and Values that underpin the delivery of a Christian-based education to students in the School Community is essential.
Teachers at King's are also expected to:
Be passionate about teaching and learning, highly skilled and experienced in their fields.
Be reliable and responsible in building trust with others and acting with excellence and integrity.
Demonstrate humility and service by leading with empathy, awareness and a commitment to the growth of others.
Be committed to treat others with fairness and respect and to care for the person behind every decision and action.
Demonstrate skills in establishing healthy working relationships with staff, students and parents.
Demonstrate a high level of confidentiality, trust, integrity and work ethic.
Demonstrate a commitment to Christian faith and spiritual development and a willingness to develop these through the role.
Have a genuine heart for supporting students, listening and journeying with them, and an encouraging spirit.
Demonstrate an understanding of the spectrum of learning difficulties and an awareness of the types of adjustments required to support student success.
Have a high level of understanding of differentiated pedagogy and assessment
Be committed to ongoing professional learning and development.
Applicants must hold a Diploma of Teaching, Bachelor of Education or higher and be Registered as a teacher in South Australia (or able to be).
Employment conditions are contained in the King's Baptist Grammar School current Enterprise Agreement.
Applications via Seek or HR@kingsbaptist.sa.edu.au
by 4pm Monday 22 August 2022
For further information regarding this role and Application Guidelines please visit our website.
King's Baptist Grammar School • Careers at King's (kingsbaptist.sa.edu.au)