Full Time
Category: Teaching Staff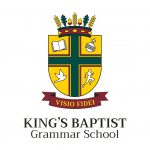 Website King's Baptist Grammar School
Vision of Faith
King's Baptist Grammar School, SA
An opportunity currently exists for an accomplished Teacher to join our Middle School team as a Year 6 Pastoral Teacher.
Our Middle School Pastoral Teachers are the main point of contact for students.  They are responsible for nurturing the children in their care and establishing relationships with them while inspiring them to learn within the core subject areas of English, Mathematics, HASS and Faith Studies.
The Pastoral Teacher is the 'first port of call' for parents and specialist Teachers in developing a profile of each student within their care.
King's is currently in the process of establishing a purpose built Middle School facility.  This role will suit applicants who are future thinking and experienced in aligning pedagogy with innovative spaces.
This is a Replacement contract at 0.8 to 1.0 FTE and commencing in July 2021.
Position Purpose
Teachers at King's have a responsibility to nurture the children in their care, establish relationships with them and inspire them to learn and grow in their Christian faith. Supporting students to experience learning in a way that meets their needs and supports them to become independent learners who develop a love of learning is central to the teachers' role.
Teachers will be passionate and innovative and will demonstrate a strong commitment to supporting students and building strong relationships. They will be committed to ongoing professional learning to ensure their practice remains current and enables them to meet the needs of 21st Century learners.
Classrooms will be student-centred and will foster a love of learning and inquiry to support students to develop the capabilities they need to thrive and contribute to the world in which they live.
Key Accountabilities and Tasks
Teachers at King's are expected to:
Maintain the pastoral care and welfare of all students in their classroom.
Develop positive working relationships with all children.
Ensure that young people are able to explore faith and develop practices appropriate to heir faith maturity.
Be Christian role models for their students and share their own story of faith, lead devotions, chapels and prayer.
Participate in their own faith development and journey with their colleagues.
Communicate with students, parents and colleagues in an effective and timely manner.
Use SEQTA to facilitate transparent, real time communication.
Develop and maintain clear rules, expectations and behaviours to ensure that a productive learning environment is created and sustained.
Apply curriculum knowledge and creative and innovative teaching methodologies to support student learning.
Identify individual student learning needs and styles, and plan differentiated learning experiences that enable all students to achieve success.
Maintain up-to-date and detailed lesson plans in SEQTA.
Maintain accurate and comprehensive records of student achievement, negotiated extensions, special provisions and supporting documentation in SEQTA.
Provide students with timely, comprehensive and specific feedback that reinforces student achievement and focuses on improvement.
Work collaboratively with year level teams and/or learning area teams to plan curriculum and assessment. A variety of levels of planning is expected, from scope and sequence, to unit plans, to weekly and daily plans.
Provide learning opportunities for all students to maximise their learning and flourish.
Provide regular opportunities for assessment for learning and assessment of learning.
Gather and interpret assessment data to support student learning and to inform and revise teaching practice and assessment strategies.
Utilise digital technologies to provide all students with opportunities to engage in, enhance and extend their learning, enabling breadth and depth of understanding.
Provide parents and students with detailed, accurate and informative written and oral reports at appropriate times, as required by the School.
Work collaboratively with the Student Diversity team to write and develop specialised programs and Individual Learning Plans (ILP) to meet the needs of students who require them.
Work collaboratively with the Leader of Student Diversity to ensure there is open communication with
Parents/Caregivers to ensure they know the adjustments being made for their child.
Promote a shared understanding and approach to the Vision for Teaching and Learning at King's (TALK).
Regularly engage in Professional Learning and demonstrate Professional Growth. This includes development of an annual Professional Growth Plan.
A personal commitment to King's Vision, Mission and Values that underpin the delivery of a Christian-based education to students in the School Community is essential.
Applicants must hold a Diploma of Teaching, Bachelor of Education or higher and be Registered as a teacher in South Australia (or be able to be).
Employment conditions are contained in the King's Baptist Grammar School current Enterprise Agreement.
Applications via Seek or to HR@kingsbaptist.sa.edu.au
by 4pm Friday 23rd April 2021
For further information regarding this role and Application Guidelines please visit our website.