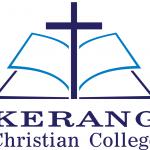 Website Kerang Christian College Kerang Christian College
Kerang Christian College
Part-time 0.6 FTE / Full-time negotiable
Commencing 2022
Applications close: Friday, 3rd June 2022
Applications are encouraged from teachers with a demonstrated commitment to Christian education, who seek to take up the opportunity to join a unique team dedicated to the advancement of our College community. A commitment to the values and ethos of Christian education is essential.
Our new Design and Technology Centre opened in 2021 offering a modern, well equipped science room.
Enquiries regarding the application process can be directed to Leanne Pryor, PA to the Principal, on (03) 5450 3894 and lpryor@kccs.vic.edu.au
Kerang Christian College is committed to child safety. We have zero tolerance of child abuse. Our human resources, recruitment and vetting practices are strictly adhered to during the application and interviewing process. Applicants should be aware that we carry out working with children, police records and reference checks (as we see fit) to ensure that we are recruiting the right people.
For more information about our commitment to child safety, please view the Child Safe Policy.
In accordance with the COVID-19 Mandatory Vaccination Directions, Kerang Christian College employees must be fully vaccinated unless they have a valid medical exception.
Please visit http://www.kccs.vic.edu.au/employment-opportunities for details regarding the application process.