Full Time
Category: Principal/Head of School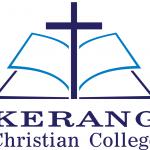 Website Kerang Christian College Kerang Christian College
Kerang Christian College
Kerang Christian College, VIC
2022 Employment Opportunities
Principal
Commencing January 2022
Kerang Christian College is a P-12 school located in Kerang. Kerang is a rural town found in northern Victoria, beside the Loddon River and only 15 minutes from the Murray River.
Committed Christian educational leaders are invited to apply for the role of Principal at Kerang Christian College commencing at the start of 2022.
This is an exciting opportunity to lead a Prep – Year 12 Christian School. The College Board seeks a leader with a calling and the skill set for this next strategic phase at Kerang Christian College.
The Strategic Plan covers six strategic areas:
1. SCHOOL CULTURE
2. THE PURSUIT OF EXCELLENCE & SPIRITUAL GROWTH
3. TECHNOLOGY AS AN ENHANCER OF TEACHING & LEARNING
4. A CONNECTED LEARNING ENVIRONMENT
5. EFFECTIVE & EFFICIENT BUSINESS PRACTICES
6. GOOD GOVERNANCE
Please visit https://www.kccs.vic.edu.au/strategic-plan to view the Strategic Plan 2021 – 2025, Equipping Students for Success.
Applications addressing the Selection Criteria should be emailed to the School Board Secretary, Kirstie Ford kford@kccs.vic.edu.au
Applications close: Friday, 1st December 2021
Applications are encouraged from committed Christians who seek to take up the opportunity to join a unique team dedicated to the advancement of our College community.
Kerang Christian College is committed to child safety. We have zero tolerance of child abuse. Our human resources, recruitment and vetting practices are strictly adhered to during the application and interviewing process. Applicants should be aware that we carry out working with children, police records and reference checks (as we see fit) to ensure that we are recruiting the right people.
For more information about our commitment to child safety, please view the Child Safe Policy.
In accordance with the COVID-19 Mandatory Vaccination Directions (No 5)(Directions), Kerang Christian College employees must have received at least one dose of a COVID-19 vaccine; or have proof of a booking to receive their first dose by 25 October 2021 and their second dose by 29 November 2021. From 29 November 2021, Kerang Christian College employees must be fully vaccinated unless they have a valid medical exception.
Please visit https://www.kccs.vic.edu.au/employment-opportunities for details regarding the application process.