Part Time
Category: Support Staff – Admin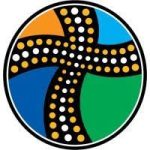 Website Wongutha Christian Aboriginal School, WA
Wongutha Christian Aboriginal School, WA
About us
Wongutha CAPS is a Christian Boarding School for Year 11 and 12 Aboriginal students who predominantly come from remote towns and communities throughout Western Australia. The school is committed to supporting the health and wellbeing needs of students to enable them to effectively engage in the education and training opportunities available at the school.
We are seeking a genuine, positive, enthusiastic person who enjoys working collaboratively and who values the support they provide to the health and wellbeing of students and staff.  This person will make a positive contribution to the Wongutha CAPS team, be a good communicator, be flexible, approachable, and well-organized.
Applications are invited for 0.6 FTE (permanent part-time) position for an IT Technician, to commence at the beginning of Term 1, 2022.  As an IT Technician in the school, you will maintain the computer systems, networks, and servers to ensure the highest IT functionality and optimize the role of technology within the school.
Job Highlights
Career Level
Middle
Qualification

 

Diploma, Undergraduate Degree,
Years of Experience
3 years
Job Type

 

Part time
Job Description
Essential qualifications, licenses and experience include: 
Relevant and current industry experience
In-depth knowledge of Windows and Mac, operating systems
Practical experience with internet and network security protocols
Problem-solving skills
Proficient in networking configuration, diagnostics, and maintenance
Technical documentation skills
Organisational and interpersonal skills
Working with Children Check
National Police Clearance Certificate
Willingness to obtain or up-skill to new and current qualifications
Current Passenger Transport Drivers authorisation
Additional experience and qualifications in the relevant industry is highly desirable
Duties and Responsibilities include:
Provide IT support to ensure that employees can work effectively & efficiently
Run the site maintenance tasks and proactive maintenance for the school
Design, setup and install new computer systems, servers, and network equipment:
Serving as the first point of contact for IT support within the school
Sourcing, purchasing and asset control for digital devices

Installing, configuring, and maintaining software and hardware components of computer and network systems
Maintain and control software on all school owned devices and cloud based SAAS solutions.

Diagnosing and troubleshooting software and hardware issues
Repairing and replacing damaged computer and network components

Ensuring the security of client and server computers by installing and upgrading antivirus and firewall software

Supporting people whenever they encounter challenges with computers and network devices
Maintaining and updating technical documentation regularly
Testing new hardware and software before full-scale installation

Staff training to develop ICT skills
Develop and maintain timely and consistent reporting on the above
Coordinate specialists and contractors where necessary
Report and work with the Business Manager to achieve the above, developing policies, plans and budgets to achieve robust, effective, and efficient systems.
Complete point of reference to be provided upon request.
Applications will close: 30 November 2021
Please forward a 1-page cover letter and your resume to: ea@wonguthacaps.wa.edu.au