Full Time
Category: Teaching Staff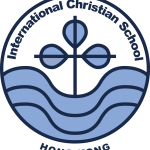 Website International Christian School
International Christian School, Hong Kong
Job Purpose:
We are looking for a coordinator of elementary science and mathematics to join our team of international, committed Christian professionals in the Curriculum & Instruction Office. The job holder will work with teachers and administrators to support best instructional practices in using data, analysing trends in instruction, and making recommendations about potential next steps to address areas of need. S/he will also provide instructional support and coaching for elementary teachers to enhance elementary Science and Mathematics teaching and learning inclusive of technology integration.
Key Responsibilities:
Provide leadership and support to teachers, including planning, co-teaching and coaching, to align and integrate the Next Generation Science Standards, the Common Core State Standards Mathematics, and the Standards for Mathematical Practices.
Promote and integrate technology to enhance learning in the Science and Mathematics curriculum.
Plan and provide professional learning opportunities in the areas of Science & Mathematics, and subject-specific technologies, in collaboration with administrators, curriculum & instruction faculty, and teachers.
Identify appropriate research-based instructional strategies and interventions to improve students' achievement in Science and Mathematics, using data to inform processes, adjustments, and interventions.
Keep abreast of the latest research in Science and Mathematics, and subject-specific technology to support quality teaching and learning, and make recommendations addressing areas of need to administrators.
Requirements:
A Master's Degree in Education, Science or Mathematics preferred. Candidates certified in cognitive coaching are highly preferred.
At least 5 years' classroom teaching experience. Candidates with Science and Mathematics coaching experience will be an added advantage.
Expertise in understanding and identifying elementary learner developmental needs, and facilitating adult training and learning.
Experience in implementing innovative teaching and learning practices (e.g. learning networks, flipped classroom, authentic assessment, project-based learning, game-based learning, etc.) and different classroom settings including 1-on-1 and handheld learning environments.
Expertise in collaborating positively with faculty with excellent interpersonal, presentation and facilitation skills.
Proven ability and experience to manage complex workload, prioritize tasks and exercise appropriate goal-oriented judgement.
Commitment to continuous professional learning and in deep reflection and growth, and willingness to undertake training and individual learning.
To apply:
We offer a 5-day work week and attractive remuneration package to suitable candidates. Join us through submitting an online application with your resume at www.ics.edu.hk.
We are committed to providing a child safe environment safeguarding and promoting the welfare of children and young people. All applicants must be willing to undergo thorough background checks and child protection screening.
All personal data collected will be kept in strict confidence and would only be used for recruitment purposes.