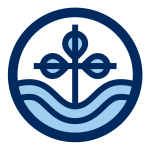 Website International Christian School
International Christian School, Hong Kong
Job Purpose:
You will be joining a team of Christian professionals who will welcome your expertise with Kindergarten and Lower Elementary School students (ages 3 to 7) to achieve personal and spiritual growth.
The job holder will start in late July 2022 for the school year 2022/23.
Key Responsibilities:
Provide confidential guidance counseling services to individuals and groups, and maintain an effective referral system for faculty and students.
Implement lessons and educational activities to promote the social-emotional development, safety, and well-being of students.
Maintain regular dialogue with the Kindergarten and Lower Elementary School Teams and communicate with parents regarding students of concern.
Communicate information to parents and employees in relation to social and emotional development of children.  Address current situations affecting the student body, and provide remedial and preventive guidance when necessary.
Engage in administrative tasks that are core to the school's operation, such as service on committees.
Work with students and families in a culturally diverse setting, respecting and responding to cultural norms and expectations.
Qualification & Experience:
Master degree in Counseling, Psychology or Psychiatry from an accredited college or university.
Priority will be given to candidates who are registered social workers or counselors with backgrounds and work experience related to kindergarten and elementary aged children; Background in early childhood education or development.
2 years' school counseling experience and experience in an International school is preferred.
Excellent communicator and time management to lead/facilitate groups of students and their family
Demonstrate self-initiative and a positive attitude, with the ability to work under minimal supervision.
Ability to handle emergency situations with appropriate safety protocols and a calm demeanor that supports student development and models biblical principles.
Empathetic, caring and approachable.
Ability to maintain confidential information and sensitivity to caseloads.
To apply:
We offer a 5-day work week and attractive remuneration package to suitable candidates.  Join us through submitting an online application with your resume at www.ics.edu.hk.
We are committed to providing a child safe environment safeguarding and promoting the welfare of children and young people.  All applicants must be willing to undergo thorough background checks and child protection screening.
All personal data collected will be kept in strict confidence and would only be used for recruitment purposes.