Full Time
Category: Primary Teacher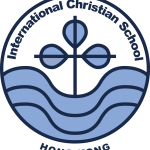 Website International Christian School
International Christian School, Hong Kong
Job Purpose:
The incumbent will play a key role in developing and delivering stimulating and effective instruction, a learning environment that facilitates the achievement of desired learning outcomes [i.e. the Expected School-wide Learning Results (ESLRs)], and a curriculum that integrates biblical understandings.
Key Responsibilities:
Create and maintain a positive learning environment which values student care, promotes positive relationships, and contributes to the intellectual and spiritual growth of students.
Plan, prepare and deliver lessons that follow the UbD framework, with inquiry strategies that align with the school's curriculum to provide clear objectives and learning outcomes for homeroom subjects.
Design and implement assessments that facilitate timely and effective formative feedback as well as sound summative judgements.
Maintain regular communication and trust with parents in a welcoming, open and cooperative manner.
Work with other faculty members in supporting curriculum review and development through ongoing professional learning communities and collaboration.
Willingness to engage in administrative tasks that are core to the school's operation, such as curriculum management, service on committees, chaperoning students in school and after school, as well as engagement in co-curricular activities.
Requirements:
A bachelor degree in Education, Early Childhood Education, or bachelor degree in any related disciplines with PGCE/PGDE or equivalent awarded by an accredited university.
2 years or above relevant experience in classroom teaching to students at lower elementary and/or kindergarten grade levels; teaching experience with Reading and Writing Workshop components and logistics are highly preferred.
Strong passion and commitment to Christian education, with a positive attitude, forward thinking and a learning to learn mindset.
Ability to differentiate instruction and cultivate an enjoyable process for students to inquire subject knowledge.
Proven effective classroom management experience, with the ability to handle emergency situations with appropriate safety protocols and a calm demeanor.
Ability to work well with the faculty team, students and parents.
Demonstrated ability to adapt to a new cultural environment preferred.
To apply:
We offer a 5-day work week and attractive remuneration package to suitable candidates. Join us through submitting an online application with your resume and salary expectations at https://www.ics.edu.hk/employment/jobs/202122est
We are committed to providing a child safe environment safeguarding and promoting the welfare of children and young people. All applicants must be willing to undergo thorough background checks and child protection screening.
All personal data collected will be kept in strict confidence and will only be used for recruitment purposes.