Full Time
Category: Teaching Staff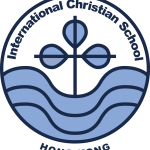 Website International Christian School
International Christian School, Hong Kong
Job Purpose:
We are looking for a curriculum coordinator to join our team of international, committed Christian professionals in the Curriculum & Instruction Office. The job holder will provide orientation, coaching, communication, instructional and administrative support to middle and high school faculty as they work to implement the School's curriculum.
Key Responsibilities:
– Provide support to secondary school faculty and administrators in evaluating and aligning standards, curriculum, instruction, assessment and resources.
– Facilitate mutual problem solving to assist teachers in implementing and mastering their curriculum, assessment and instruction.
– Create and lead a team of faculty who will conduct research and trial current technology to support contemporary pedagogy.
– Provide support and training to secondary school faculty utilizing the Schoology Learning Management System and Google suite.
– Model continuous improvement and ensure faculty are supported in fostering student academic success
– Coordinate the AP program exam administration, communicate with the College Board, and manage AP Classroom. Collaborate with the Testing Coordinator to make sure AP course administration is in accordance with and compliance to the College Board.
Requirements:
– A Master's Degree in Education or curriculum and instruction related preferred. Candidates certified in cognitive coaching are highly preferred.
– At least 5 years' classroom teaching experience, with the ability to demonstrate coaching qualities preferred.
– Expertise in current trends and development of teaching and learning.
– Experience in standard-based curriculum and research practices.
– Proven experience of engaging peers through conference presentations, professional writing, learning networks, and communities of practice.
– Expertise in communicating and collaborating positively with excellent interpersonal, presentation and facilitation skills.
– Commitment to continuous professional learning and in deep reflection and growth, and willingness to undertake training and individual learning.
To apply:
We offer a 5-day work week and attractive remuneration package to suitable candidates. Join us through submitting an online application with your resume at www.ics.edu.hk.
We are committed to providing a child safe environment safeguarding and promoting the welfare of children and young people. All applicants must be willing to undergo thorough background checks and child protection screening.
All personal data collected will be kept in strict confidence and would only be used for recruitment purposes.