Full Time
Category: Principal/Head of School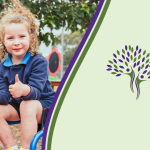 Website Hutton Consulting Australia
Heathdale Christian College (VIC) is a co-educational, day school with campuses located in Werribee and Melton. Staff work and act in accordance with the Biblical principles and beliefs as set out in the College Statement of Faith and Values. It is an inherent requirement that staff are supportive of and abide by the Christian foundations, Christian ethos and Christian practice of the College. Through partnering with parents, the College focusses on whole child education encompassing academic excellence, the development of character, integrity and virtue and encouraging children to stand up for their beliefs with wisdom and discernment. Well-developed curriculum and co-curricular programs provide learners with opportunities for curiosity, wonder and awe, allowing them to develop their God given gifts.
After many years of outstanding Christian service and leadership, Mrs Lyn Moffett is retiring at the end of Term 4, 2021. Therefore, Heathdale Christian College seeks a committed Christian leader and educator who has the ability to drive vision, lead the learning and deliver strong learning excellence co-curricular, pastoral and spiritual outcomes. The successful candidate will be able to translate ideas and concepts into action, analyse complex situations and engage others proactively in change and improvement. Commencing in Term 1, 2022, the successful candidate will be a motivated, relational leader, with a dynamic presence and ability to connect authentically with all members of the Heathdale Christian College community and external stakeholders.
The Principal – Primary is a senior leadership position within the College and is directly accountable to the Executive Principal for the overall educational effectiveness of the Primary School, including oversight for planning, direction and organisation of the day-to-day operations. The Principal – Primary actively participates in the development of school policy, procedures, curriculum and programs and, as such, provides advice to the Director of  Business Services and the Executive Principal in respect to future needs of the Primary School. The Principal – Primary has oversight of all teaching, general staff and students in the Primary School.
The appointee will:
Demonstrate commitment to the Lordship of Christ in all areas of their life.
Be able to demonstrate an understanding of and commitment to the achievement of the College's mission and educational direction.
Demonstrate a deep, sound knowledge and understanding of teaching from a Christian worldview perspective and be able to ensure that such teaching is effectively implemented.
Have experience in and/or a willingness to be committed to the development of Christian Perspectives throughout the curriculum, practices and procedures.
Have the appropriate educational leadership qualifications and / or experience.
Demonstrate an excellent personal reputation as an educator with a deep understanding of current educational trends, practices and policies.
Have proven leadership skills and experience, with sensitivity in personal and all professional relationships.
Have strong organizational and pastoral skills.
Heathdale Christian College has zero tolerance for child abuse and is committed to providing a child safe environment where children and young people feel safe and are safe, as outlined in the Child Protection Policy. This position is responsible for taking all practical measures to ensure that Heathdale Christian College's Child Protection and Safety Policy, Procedure and Code of Conduct are implemented effectively, ensuring that a strong and sustainable child protection culture is maintained within the College. For more information please refer to the College website at https://www.heathdale.vic.edu.au/about/policies/
Heathdale Christian College is partnering with Hutton Consulting Australia to assist with the search and selection process for this position. For a confidential discussion regarding the application process and to obtain the candidate information pack and associated documents, please contact Aine Maher on 0457521228 or by emailing aine.maher@hutton.education
Please ONLY APPLY directly to Hutton Consulting Australia.
Applications close Friday, 10 September 2021 at 5.00pm