Full Time
Category: Secondary Teacher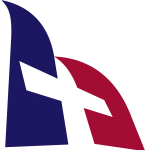 Website Hunter Christian School Hunter Christian School
Hunter Christian School
Hunter Christian School (NSW) is a P-12 school community in Newcastle that is pursuing a renewed vision and approach to education.
We are seeking a passionate educator with a commitment to innovative learning and the capacity to teach 7-12 Mathematics. The ability to teach Extension Mathematics would be an advantage.
Essential attributes:
Servant heart, vibrant Christian faith and actively involved in a local church;
Committed to the vision of Christian schooling;
Able to foster strong, healthy rapport with students from a variety of backgrounds;
Able to function well as a member of a team, demonstrating initiative and communication skills;
Well-organized;
Prepared to make contributions to the extra-curricular life of the school.
Benefits:
Be part of a community of genuine faith and care.
Live affordably in Newcastle, a vibrant coastal city that falls in the "sweet spot" between being too small or too big.
Make a real difference in a school community that believes that every child has their own unique strengths and has something valuable to offer the world.
Part-time or full-time position available with a commencement date to be negotiated.
Expressions of interest are invited to be submitted as soon as possible.
Applicants should refer to the Employment Application Guide which is available on the employment page of the School's website, and forward their applications via email to: employment@hunterchristian.nsw.edu.au