Temporary Full Time
Category: Primary Teacher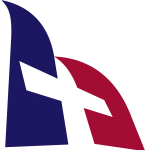 Website Hunter Christian School Hunter Christian School
Hunter Christian School
Hunter Christian School (NSW) is a caring school community that places high value in taking a responsive and flexible approach to education.
We're looking for an innovative Primary teacher who can teach using project-based pedagogy, providing challenge and engagement to students of all abilities. A commitment to the daily support and pastoral care of students is also a vital aspect of this role.
Applicants should be:
Experienced and / or qualified to teach Primary classes;
Committed Christians, actively involved in a local evangelical church;
Committed to the vision of Christian schooling;
Able to foster strong, healthy rapport with students from a variety of backgrounds;
Able to function well as a member of a team, demonstrating initiative and communication skills;
Well organised; and
Prepared to make contributions to the extra-curricular life of the school.
The position is temporary full-time for Terms 3 and 4 of 2021. Award wages and conditions apply. Employment screening for working with children is mandatory.
Applications for the position close on Wednesday 16 June at 4pm
For information on how to apply, refer to the employment application guide on the employment page of our website. Applications (marked Personal – Confidential) should be forwarded to:
Mrs Heather Malone
PA to the Principal