Full Time
Category: Secondary Teacher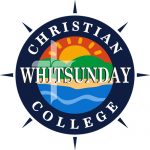 Website https://www.whitsunday.qld.edu.au/ https://www.whitsunday.qld.edu.au/
https://www.whitsunday.qld.edu.au/
Whitsunday Christian College, QLD is a well-established co-educational Christian day school that caters for students from Prep to Year 12. Whitsunday Christian College has a distinctly Christian ethos, which is reflected in the curriculum and the concern for the 'whole child'.
We are currently seeking an enthusiastic, motivated and dedicated Science Teacher to teach Secondary Science including Senior Chemistry and Biology commencing 2022.
Responsible for providing high-quality education to students, the preferred candidate will meet the following selection criteria:
Team player
Shows initiative
Excellent understanding of the Australian Curriculum and Syllabus documentation
Ability to support students through differentiation to meet individual learning needs
Possess a strong commitment to Christian Education and student learning
Excellent oral and written communication skills
Personal views that align with the Christian ethos of the College and active church involvement
Registered or able to be registered in Queensland with QCT.
Applicants must be able to serve within the ethos of a non-denominational Christian School and provide a reference from a Church Pastor or Minister.
Applications for this position must be submitted using the Teacher Application form, which can be downloaded from the College website: http://www.whitsunday.qld.edu.au/employment
Please submit applications (including a resume with three references, the completed College application form for the position, a response to the selection criteria, and a verified copy of teaching qualification) to Mark Ogilvie, Principal via email mark.ogilvie@Whitsunday.qld.edu.au