Temporary Full Time
Category: Primary Teacher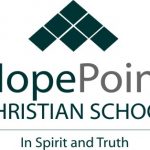 Website HopePoint Christian School
HopePoint Christian School (NSW) is a K-6 Christian school in Georges Hall, South West Sydney.  The school is a ministry of HopePoint Church. We are a close-knit community providing an excellent Christ-centred education by building, growing and empowering our students.
Our school seeks to employ a passionate teacher with expertise in teaching and learning. The position will be a temporary position starting Term 4, 2022 and finishing at the end of Term 2, 2023. There is the possibility of ongoing employment beyond this point.
The successful applicant will be a committed Christian and an active member of a Protestant Church. They will provide outstanding pastoral care and educational outcomes for the students. The applicant will be able to work collaboratively and effectively with other staff. They will be committed to ongoing personal and professional development.
Please fill out the online application form, located on the school website, and send through a copy along with your current CV and cover letter. Alternatively you can request an application package by emailing sarah@hpcs.nsw.edu.au.
If you have any questions, please contact the Principal's PA sarah@hpcs.nsw.edu.au or by phone at 9726 5106.
Applications close: Friday 26th of August.