Casual
Category: Primary Teacher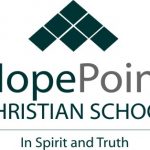 Website HopePoint Christian School
HopePoint Christian School (NSW) is a small K-6 Christian school located at Georges Hall, in south west Sydney.
The school shares the property with HopePoint Church, HopePoint Preschool Centre and Georges Hall Homestead.  We pride ourselves on being a close-knit community providing an excellent Christ-centred education by building, growing and empowering our students, staff and community.
Our school is currently advertising for ongoing day-to-day casual teachers. These positions commence as soon as possible and into 2021. The successful applicants will be committed Christians, an active member of a church and demonstrate commitment to our school ethos.
Applicants should provide  in addition to the completed application form, a full CV, university transcripts, a Working With Children Check Clearance number, a NESA Teachers' Membership Number and Certificates of Accreditation (where applicable) along with contact details of three referees (including one Pastor/Minister).
To request an application form, email sarah@hpcs.nsw.edu.au.