Temporary Full Time
Category: Teaching Staff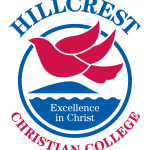 Website Hillcrest Christian College
Hillcrest Christian College, QLD
Senior Learning Community Design and Technologies Teacher
From the beginning of 2021, Hillcrest Christian College will realise a realigned organisational structure of the College and introduce a new Middle Learning Community (MLC) to cater for students in the adolescent years between Years 5-8. Due to a current staff member securing a promotion, we are seeking to appoint a full-time Design and Technologies Teacher for our Senior Learning Community.
The successful applicant must be able to teach Australian Curriculum Design and Technologies, with a focus on QCCA Engineering. Ability to teach Design in our Middle Learning Community would be advantageous. This is a guaranteed position until end of Term 4. Ongoing employment and permanency available for suitable applicant.
About your new workplace:
Working at Hillcrest Christian College means you get to work in a private, interdenominational, co-educational, day school with approximately 1,500 students (Pre-Kindy to Year 12) located at Reedy Creek on the Gold Coast, Queensland, Australia. You will be part of the team that caters for domestic and international students on one contemporary campus located on 10 hectares of private, natural bushland. The campus is on the hill just beyond Burleigh Heads with views to Surfers Paradise and the Gold Coast. You will work in an open and beautiful environment, and will belong to our community.
You will work for a school selected by Cambridge University as one of the top 100 innovative schools in the world in 2017. You will be part of a team of creative, world leading educators living out the mission of the College to provide a holistic Christian education.
Full details of the duties and responsibilities for the above positions, along with details of how to apply are available in the Employment Information Packs on our website. You may contact our HR Department at employment@hillcrest.qld.edu.au for any additional information you require.
APPLICATIONS CLOSE: 4pm Wednesday 28 July 2021
Human Resources Department
employment@hillcrest.qld.edu.au
www.hillcrest.qld.edu.au