Other
Category: Principal/Head of School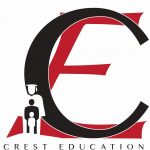 Website Hillcrest Christian College
Independent School
Hillcrest Christian College, VIC
·       Contractor position
·       Part time hours available for immediate start
·       Passionate about Equestrian activities
Crest Education comprises Hillcrest Christian College and Rivercrest Christian College with over 2,000 students, an Equestrian Centre and an Environmental Reserve at Clyde North.
Crest Education is also a Registered Training Organisation (RTO) and courses are run at the Ayr Hill Equestrian Centre.
We have an exciting opportunity for a contract Trainer/Assessor to join our team.
The successful applicant will have:
·       a current Certificate IV in Training and Assessment
·       a Certificate III in Equine Studies22513VIC; or
the ability to demonstrate equivalency in the units of competency delivered; and
Continued/recent work experience in both industry and competency-based training and assessment in Australia
·       evidence of professional development undertaken in the last 12 months in relation to the Equine industry and Vocational Education and Training
·       relevant riding instructor qualification (EA Intro Coach or willingness to obtain) highly desirable
·       experience working with young people in a training environment
·       commitment to quality education, both classroom-based and flexible on-line delivery
·       highly developed interpersonal skills including negotiation, consultation and the ability to resolve conflict
·       highly developed organisational and time management skills
·       efficiency in the MS Office suite, hosting Zoom sessions, & Moodle
This role is suited to a candidate who is:
·       available to commence (5-8 hrs per week) to support cohort of Flex on-line students
·       available for delivery of two-day practical sessions during term breaks
·       available to increase commitment in 2022 to include face to face cohort
·       available for emergency casual coaching (subject to relevant riding instructor qualification)
Applicants must be able to demonstrate a genuine commitment to the Christian ethos of Crest Education.
Crest Education is a child safe employer and is committed to the welfare of children and their protection. All potential employees and volunteers will be required to comply with the College's Code of Conduct and Child Safe Policy. Applicants are required to provide a valid Working With Children Check and will be subject to background checking in accordance with this policy.
Applications close on Monday 21st June 2021 at 10am.
Applications are now being accepted online.
Applicants are required to complete the online application and supply a covering letter and CV.
Applications should be addressed to Mrs Joanne Ball, Human Resources Manager.
Alternatively, for further information, please call Joanne on 9707 7324.