Full Time
Category: Secondary Teacher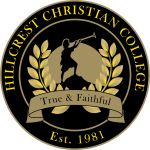 Website Hillcrest Christian College
VCE Coordinator
Hillcrest Christian College, VIC
·       Combined with a full time, ongoing teaching position
·       Commencing 2023
·       VCE and VCE VM
CREST Education comprises two independent, coeducational schools with over 2,100 students, an Equestrian Centre and an Environmental Reserve at Clyde North. Hillcrest Christian College, established in 1981, operates from Early Learning to VCE levels. Rivercrest Christian College is an authorised International Baccalaureate Primary Years Programme (PYP) World School and is a Middle Years Programme (MYP) and Diploma Programme (DP) candidate school, with modern facilities at Clyde North. It is a growing College, adding a new year level each year; our first Year 10 classes commence in 2023.
Hillcrest Christian College invites applications from suitably qualified, experienced and enthusiastic teachers for the position of VCE Coordinator, commencing in 2023.
The substantive role offered is that of an ongoing teacher, with a position of added responsibility for a tenure of three years and time allowance of 20 periods per cycle (from a 52-period teaching allocation). For further details please refer to the position description.
The successful candidate will have:
·      the desire to teach in an environment where both Christian values and academic excellence are emphasised
be an enthusiastic and dedicated Secondary teacher (Years 7-12), with a passion for the success of senior Secondary students
·      the ability to deliver curriculum in a highly engaging way, using best practice pedagogy
·      the outlook of a team player and leadership experience
·      the proven ability to drive academic achievement whilst supporting a diversity of learners
·      strong academic qualifications and a commitment to ongoing professional learning and efficient administration
Benefits
·       Competitive salary
·       Free gym on site
·       Friendly and supportive working environment
Applicants must be able to demonstrate a genuine commitment to the Christian ethos of Hillcrest.
Hillcrest Christian College is a child safe employer and is committed to the welfare of children and their protection. All potential employees and volunteers will be required to comply with the College's Code of Conduct and Child Safe Policy. Applicants are required to provide a valid VIT registration and will be subject to police and background checking in accordance with this policy.
Applications close Friday 12th August 2022 at 10:00am.
Applications are being invited internally and externally to CREST Education.
Candidates are required to complete the online application and supply a covering letter and CV. Please state all subject specialisations.
http://careers.cresteducation.vic.edu.au/job-details/query/hcc-vce-coordinator/in/australia/8699797/
Applications should be addressed to Mrs Joanne Ball, Human Resources Manager.
Alternatively, for further information, please call Mrs Nelly Mikhail on 9707 7330.
www.hillcrest.vic.edu.au