Full Time
Category: Other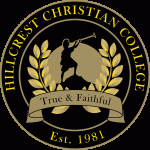 Website Hillcrest Christian College
Independent School
Crest Education (VIC) has a well-developed Sports program. Each year new trainees become an integral part of the team near Berwick.
·       Full time roles commencing in 2022 for one year
·       Role suits recent VCE graduate or current Year 12 student
·       Work & gain a tertiary qualification at the same time in a field you enjoy
CREST Education comprises two independent, coeducational schools with over 2,000 students, an Equestrian Centre and an Environmental Reserve at Clyde North. Hillcrest Christian College, established in 1981, operates from Early Learning to VCE levels. Rivercrest Christian College is an authorised International Baccalaureate Primary Years Programme (PYP) World School and is a Middle Years Programme (MYP) candidate school, with modern facilities at Clyde North. It is a growing College, adding a new year level each year; our first Year 9 level will commence in 2022. The Head of Colleges works across both Hillcrest and Rivercrest Christian Colleges.
The College has exciting opportunities commencing in January 2022 – for a one-year Sport Traineeship.
Three positions available;
·       Hillcrest Primary Sport and PE Trainee
·       Hillcrest Secondary Sport and PE Trainee
·       Rivercrest Sport and PE Trainee (working in Primary and Middle Years)
The positions would be best suited to young people who have recently finished secondary studies or are currently in Year 12. Due to the funding arrangements, people with tertiary qualifications need not apply for the traineeship.
The successful candidates will be physically fit, enjoy practical learning and be prepared to undertake training in sport and administration. A current drivers' licence will be an advantage. The one-year traineeship will be particularly valuable for people considering career pathways in the education or sport industries.
The Sport Trainee will be keen on participating in a variety of sports and physical education and complete a Certificate III or IV in Sport Development through AFL Sportsready or similar.
Experience in team sports, capacity to organise programs and willingness to set up practical classes will be valued.
If you have a preference for working with Primary or Secondary/Middle Years students, please note that in your application.
A National Training Wage and superannuation are paid and course costs will be covered upon successful completion of the training.
Applicants must be able to demonstrate a genuine commitment to the Christian ethos of CREST Education.
CREST Education is a child safe employer and is committed to the welfare of children and their protection. All potential employees and volunteers will be required to comply with the College's Code of Conduct and Child Safe Policy. Applicants are required to provide a valid Working with Children Check (non-teachers) or VIT registration (teachers) and will be subject to background checking in accordance with this policy.
CREST Education complies with the Victorian Government's COVID-19 Mandatory Vaccination Directions and therefore the successful candidate must provide evidence of vaccination.
Applications close Monday 22nd November 2021 at 10:00am.
Candidates are required to complete the online application and supply a covering letter and CV.
http://careers.cresteducation.vic.edu.au/job-details/query/hcc-secondary-sport-trainee/in/australia/8396338/
Applications should be addressed to Mrs Joanne Ball, Human Resources Manager.
Alternatively, for further information, please call Mrs Nelly Mikhail on 9707 7330.
www.cresteducation.vic.edu.au
www.hillcrest.vic.edu.au
www.rivercrest.vic.edu.au