Full Time
Category: EA/PA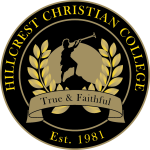 Website Hillcrest Christian College
Independent School
Crest Education, VIC
·       Full time and part time roles for energetic and competent administrators
·       Commencing immediately
·       Work in a vibrant school, making a difference
Crest Education comprises two independent, coeducational schools with over 2,000 students, an Equestrian Centre and an Environmental Reserve at Clyde North. Hillcrest Christian College, established in 1981, operates from Early Learning to VCE levels. Rivercrest Christian College is an authorised International Baccalaureate Primary Years Programme (PYP) World School and is a Middle Years Programme (MYP) candidate school, with modern facilities at Clyde North. It is a growing College, adding a new year level each year; our first Year 9 level will commence in 2022.
CREST Education invite applications from a suitably experienced Executive Assistants to work in support of executive leaders, carrying out coordination, secretarial and administrative duties.
The successful candidate:
·       The successful candidate is an all-rounder who will enjoy working efficiently on a range of projects and tasks, both collaboratively and independently.
·       The role will utilise your outstanding secretarial and administrative skills in preparing letters, agendas, minutes, invitations and other documents, maintaining filing systems, operating databases, assembling information for handbooks and policies, dealing with suppliers and organising College events.
·       Your strengths include the ability to multitask, communicate effectively and create strong professional relationships with the executive, academic and administrative staff. You will be flexible and prepared to work outside standard office hours when necessary.
·       Previous experience in a similar role in an educational environment will be valued.
·       The successful candidate must be able to demonstrate a genuine commitment to the Christian ethos of CREST Education.
·       Further details are found in the Position Description.
Benefits
Competitive salary
Free gym on site
Friendly and supportive working environment
·       Six weeks of annual leave (4 paid and 2 unpaid), taken during school holidays.
CREST Education is a child safe employer and is committed to the welfare of children and their protection. All potential employees and volunteers will be required to comply with the College's Code of Conduct and Child Safe Policy. Applicants are required to provide a valid Working With Children Check (non-teachers) or VIT registration (teachers) and will be subject to background checking in accordance with this policy.
CREST Education complies with the Victorian Government's COVID-19 Mandatory Vaccination Directions and therefore the successful candidate must provide evidence of vaccination.
Applications will be considered as they are received.
Candidates are required to complete the online application and supply a covering letter and CV.
http://careers.cresteducation.vic.edu.au/job-details/query/executive-assistant/in/australia/8396519/
Please indicate whether you are seeking a full time (5 days) or part time (3 days) role.
Applications should be addressed to Mrs Joanne Ball, Human Resources Manager.
Alternatively, for further information, please call Mrs Nelly Mikhail on 9707 7330.
www.hillcrest.vic.edu.au
www.rivercrest.vic.edu.au