Full Time
Category: Secondary Teacher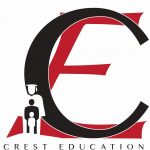 Website Hillcrest Christian College
Independent School
Hillcrest Christian College, VIC
 Part-time or full-time – negotiable
 Key role in supporting student wellbeing from Years 7 to 12
Starting Term 4, 2021, for up to one year
CREST Education comprises two independent, co-educational schools with over 2,000 students, an Equestrian Centre and an Environmental Centre. Hillcrest Christian College, established in 1981, operates from Early Learning to VCE levels. Rivercrest Christian College, which opened in 2014, has Early Learning and students to Year 8 in 2021. It is an authorised International Baccalaureate Primary Years Programme (PYP) World School and is a Middle Years Programme (MYP) candidate school. The Equestrian Centre caters for students from Year 5 and up at Hillcrest and Rivercrest.
The current Deputy Head of Secondary – Wellbeing at Hillcrest Christian College is taking maternity leave from Term 4, 2021. The replacement position is for at least two terms and up to a year.
This important and rewarding leadership role works closely with the Head of Secondary, the Deputy Head of Secondary – Learning, the School Psychologist, the Chaplains as well as the Head of Colleges.
The time allocation for this role is 0.625 FTE. The successful candidate may either work this part-time role or take on additional classroom teaching of up to 0.375 FTE.
The successful candidate is:
·       Suitably qualified and experienced in managing student wellbeing in a secondary school setting.
·       Capable of ensuring pastoral care is targeted at developing the wellbeing and connection of all students in Years 7-12 as well as collaboratively leading wellbeing objectives, and positively influencing classroom practice.
·       Willing to follow processes developed to strengthen student learning by a robust and evolving wellbeing approach will give students opportunities to have a voice in shaping wellbeing in the secondary years.
·       Active in assisting teachers, students and families in seeing the connections between evidence-based wellbeing approaches and enabling students to be active, engaged and successful learners.
Specific details on the role are included in the attached Position Description.
Benefits
Competitive salary
Free gym on site
Friendly and supportive working environment
Applicants must be able to demonstrate a genuine commitment to the Christian ethos of Crest Education.
CREST Education is a child safe employer and is committed to the welfare of children and their protection. All potential employees and volunteers will be required to comply with the College's Code of Conduct and Child Safe Policy. Applicants are required to provide a valid VIT registration and will be subject to background checking in accordance with this policy.
Applications close on Monday 2nd August 2021 at 10:00am.
Applications are now being accepted online.
Applicants are required to complete the online application and supply a covering letter and CV. Please state the subject areas you are qualified and experienced to teach.
http://careers.cresteducation.vic.edu.au/job-details/query/deputy-head-of-secondary-wellbeing/in/australia/8250886/
Applications should be addressed to Mrs Joanne Ball, Human Resources Manager.
Alternatively, for further information, please call Nelly Mikhail on 9707 7330.