Other
Category: Facility/Property/Maintenance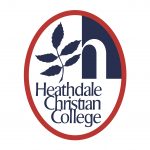 Website Heathdale Christian College Heathdale Christian College
Believe Belong Become
Heathdale Christian College (VIC) is a multi-denominational co-educational College in the Western suburbs of Melbourne, which has been partnering with parents for 39 years by providing excellent Christian Education. With two campuses and a combined enrolment base of approximately 2000 students from Kindergarten through to Year 12 (Werribee) and Prep to Year 8 (Melton), we continue to grow. We seek to employ staff who identify with the College Christian foundations, ethos and are able to demonstrate that their Christian faith is a priority in their life. The College has a zero tolerance of child abuse. We have established a series of Policies, Procedures and a Code of Conduct for all employees, volunteers and contractors working with our students. This is aimed to protect children from abuse and embed a culture of child safety in the school environment. Heathdale Christian College is currently recruiting for a full time Capital Works Manager who will be responsible for delivering high quality responsive services and major capital works projects across both Campuses for the overall benefit and development of the College. Our successful candidate will provide significant leadership for the grounds & maintenance team with developing and fostering an environment that represents God in everything we do and be actively contributing to the core values of the College. They will posses the ability to:
Demonstrate commitment to the Lordship of Christ in all areas of their life.
Be willing to subscribe to and adhere by the College's 'Theological Foundations Statement'.
Be able to demonstrate an understanding of and commitment to the achievement of the College's mission.
Have experience in and/or a willingness to be committed to the development of Christian Perspective.
Have the appropriate leadership and capital works qualifications and / or proven experience.
Have a deep understanding of current capital works trends, practices and policies.
Have strong organisational skills.
Provide a godly example to staff and students through his/her manner and general lifestyle.
The Capital Works Manager will demonstrate and provide:
Degree or Post Graduate Degree in Building Construction, Project Management, Engineering, and/or a related field
Minimum 5 years' experience in the development and implementation of buildings and grounds related projects, master plan and development frameworks
Proven ability and track record in project management
Significant financial and budget management experiences
Strong written and verbal communicational and negotiation skills
Evidence of continual growth and development is desirable
WWCC 'E' and Police Check
For more details and to obtain a copy of the Position Description, please visit the College Employment page at https://www.heathdale.vic.edu.au/employment/
Position Close: 4:00pm Monday 12th April 2021 To ensure success with your application, please submit:
Please send applications to: recruitment@heathdale.vic.edu.au See what our Staff say about working at Heathdale Christian College… View Video