Part Time
Category: Teaching Staff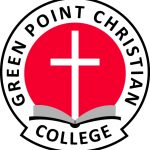 Website Green Point Christian College Green Point Christian College
Green Point Christian College
Green Point Christian College, NSW
TEACHER LIBRARIAN
Permanent Part Time – 2 days per week
Applications are invited for a suitably qualified and experienced Teacher Librarian to commence Term 1 2022.
Essential Skills and Experiences:
Relevant qualifications and/or experience in library information management, information technology and teaching;
Understanding of the role of Teacher Librarian and ability to deliver relevant and challenging lessons in support of curriculum objective;
Practical knowledge of and experience in a range of school library management tasks, including integrated library systems, basic cataloguing/indexing and technology support roles;
Demonstrated ability to plan activities, set priorities and make sound judgement so as to meet goals and objectives;
Proven experience and interest in the use of Information Technology in the classroom and library operations;
Effective communication and interpersonal skills to develop and sustain quality working relationships;
Understanding of WHS Legislations and Regulations relating to events.
Desirable Skills and Experiences:
Experience working within a school and Library environment;
Working knowledge of the Oliver platform.
The successful applicant for the above position must be a committed Christian and be prepared to work under the ethos of our school and in regular fellowship and involvement at an Evangelical Church.
Enquiries may be addressed to sparkinson@gpcc.nsw.edu.au
Applications close on Friday 8 October 2021 and are to be submitted online via the application form.