Temporary Full Time
Category: Teaching Staff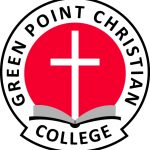 Website Green Point Christian College Green Point Christian College
Green Point Christian College
Green Point Christian College, NSW
PDHPE TEACHING POSITION
Temporary Full Time for 6 months
(maternity leave replacement) – immediate start
We are currently seeking to appoint a teacher to the PDHPE Department on a temporary full time basis (maternity leave replacement) for the remainder of 2022.
To be successful you will need to possess and demonstrate:
•       Sound knowledge of the new Australian Curriculum;
•       A high standard of competency, proficiency and innovation as a classroom teacher;
•       The ability to integrate ICT into the curriculum;
•       A capacity to cater for different learning needs;
•       Excellent communication, interpersonal skills, and collegiality;
•       Good administrative skills, with a high level of flexibility and adaptability;
•       An ability to prioritise and work collegially.
The successful applicant for the above positions must be committed Christians and be prepared to work under the ethos of our school and in regular fellowship and involvement at an Evangelical Church.
Enquiries may be addressed to Sue Parkinson via employment@gpcc.nsw.edu.au
Applications close on Wednesday 18 May 2022 and are to be submitted online via the application form.