Full Time
Category: Business Manager/Bursar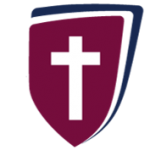 Website Foundation Christian College
Christian Education for all students from Kindergarten - Year 12
Foundation Christian College (WA) is a co-educational, non-denominational, K-12 College with over 660 students located in the beautiful Peel region of Western Australia. View our amazing College now by clicking here for a virtual tour! We are currently seeking expressions of interest for the following full-time permanent position on the Executive Team commencing on Monday, 30 May 2022.   Business Manager (1.0 FTE) Foundation Christian College seeks to appoint an outstanding Business Manager to join our growing College. The successful candidate will be responsible for the overall business administration of the College. This is a unique opportunity to make a difference through enabling teachers and students to thrive through the experience of a supportive, values-based, and personalised education. SELECTION CRITERIA Education and Experience: In addition to demonstrating the ability to fulfil the requirements of this role, it is anticipated that applicants will be able to demonstrate:
A minimum of five years' experience at a senior business management level. Experience with independent schools or similar is desirable.
Relevant tertiary qualifications and CPA or CA qualifications with extensive accounting and reporting experience a distinct advantage.
Willingness and capacity to learn and grow competence in the broader aspects of this diverse role, including further formation and professional development.
Experience in leading a multi-disciplinary team.
Patience and listening skills, combined with a preparedness to support others, including people from non-financial backgrounds.
A preference to be involved with people, being accessible, and having highly developed interpersonal and communication skills.
Maintaining discretion and confidentiality in respect to all information relating to the school.
Valid Working with Children Check clearance.
Full vaccination status as per the WA State Government vaccination mandates.
Essential Characteristics & Attributes:   You are:
Passionate about living out your Christian faith
Prepared to model, uphold and support the ethos of the College and its Core Values
As a strong communicator, the Business Manager is expected to:
demonstrate a high level of skill in listening, negotiation, mediation, and conflict resolution
recognise ambiguities that may arise and contribute towards their resolution
demonstrate the ability to express often complex issues simply
earn and maintain the confidence of key stakeholders
effectively deal with performance issues with a positive mindset
delegate effectively to team members and encourage the development of initiative and talent
provide practical support to the school staff in their efforts to develop and implement the College's teaching and learning programs
display a spirit of hospitality and welcome within the College
overtly supports College policies.
Excited by the possibilities? Click HERE to apply. Applications due: Friday, 30 May 2022 at 4:00pm.  For more information on this position, please email us at recruitment@fcc.wa.edu.au. Further information about the College can be accessed on the College website at https://www.fcc.wa.edu.au/