Full Time
Category: Secondary Teacher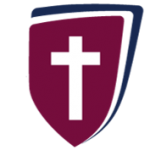 Website Foundation Christian College
Christian Education for all students from Kindergarten - Year 12
Foundation Christian College, WA
Applications must be submitted online: https://www.fcc.wa.edu.au/community/our-staff/expressions-of-interest
Foundation Christian College is a co-educational, non-denominational, K-12 College with over 600 students located in the beautiful Peel Region of Western Australia. 
We are currently seeking expressions of interest for the following full-time teaching vacancies in the College commencing in Term 1, 2022:
Early Childhood Teacher (1.0 FTE)
Secondary English Teacher (1.0 FTE)
Secondary Mathematics Teacher (1.0 FTE)
Secondary Science Teacher (1.0 FTE)
Secondary Health & Physical Education Teacher (1.0 FTE)
Secondary Technologies Teacher (1.0 FTE)
Foundation Christian College has a friendly, professional team of staff who provide a supportive work culture and a positive and inspiring work environment. We are passionate about supporting every student to set and achieve their personal learning goals by achieving to the best of their ability through our quality education and effective learning processes. Our pedagogy is driven by student-learning and student-engagement. We adopt a balanced approach between teacher-directed and student-centred learning with the aim of equipping students for the 21st Century. 
Other benefits for teaching staff include:
A relocation allowance or travel allowance is available
Teaching staff are provided a College maintained laptop
We offer paid maternity leave
10 weeks LSL after 8 years
Opportunities for promotional roles
Subsidised study costs towards Masters in Christian Education
Ongoing Professional Learning development for staff
Free onsite parking
Conveniently located near rail station
SELECTION CRITERIA 
Qualifications & Experience: 
Relevant Tertiary Qualifications as a Teacher including experience with the WA & Australian Curriculum or a similar School Curriculum.
All applicants must be registered to teach in Western Australia with the TRBWA (Teacher Registration Board), have a current Federal Police Clearance and Working with Children Check.
Proficient in the use of SEQTA as a teaching and learning platform
Essential Characteristics & Attributes: 
You are: 
Passionate about living out your Christian faith
Prepared to model, uphold and support the ethos of the College and its Core Values
Enthusiastic about impacting the lives of young children
Committed to engaging in the education of the whole child: socially, emotionally, spiritually and academically
Innovative and creative
Committed to lifelong learning and have a passion for teaching
Relational with strong interpersonal skills
Willing to be a productive member of our team and to work collegially with the other members of the team
Understand the balance between teacher-directed and student-centred learning
Naturally well-organised and proactive
Well-versed and experienced in working within the WA & Australian Curricula
An Australian resident and eligible to work in Australia
Supportive of the College's endeavour to streamline new initiatives
Encouraging of the College ethos amongst staff, students, parents and the broader community
Supportive of colleagues through moderation, PLC and coaching through class observation.
Excited by the possibilities? Click on the link below and fill in an Application Form today!
Applications must be submitted online: https://www.fcc.wa.edu.au/community/our-staff/expressions-of-interest
Further information about the College can be accessed on the College website. https://www.fcc.wa.edu.au/